Photographer Tiina Törmänen's Deep Connection to Mother Nature is What Inspires Her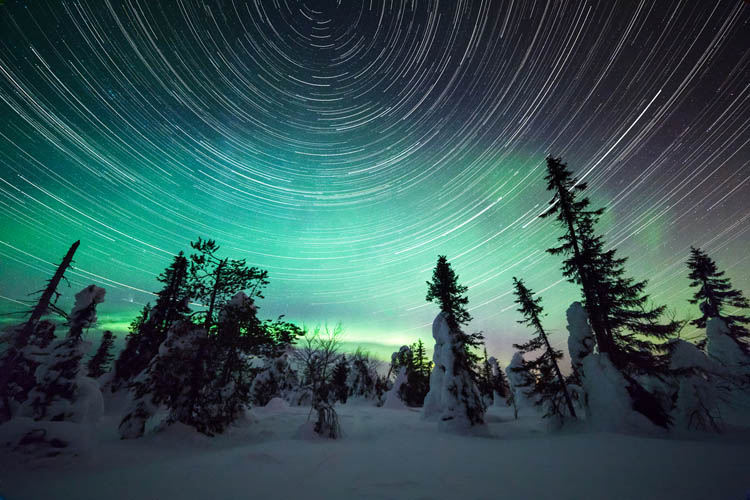 Photographer Tiina Törmänen felt an irrefutable connection to Mother Nature from the very beginning. "I was born and raised in a small village in Finland's Lapland," she tells us. "I learned to make fire and use hunting knives before I learned to read. My home village is literally in the middle of nowhere, surrounded by forests and lakes."
"At the age of 16, I moved to the Helsinki area to study, which is where I became interested in photography. I took black-and-white photography courses and started shooting life around me. First, it was a hobby and I mainly focused on everything else that was going on in my life," Törmänen continues. "I always had a dream to become a photographer, but it was hard without school because the digital era had just started in the early 2000s. Compared to what is happening today, the Internet wasn't that great and you were much more limited."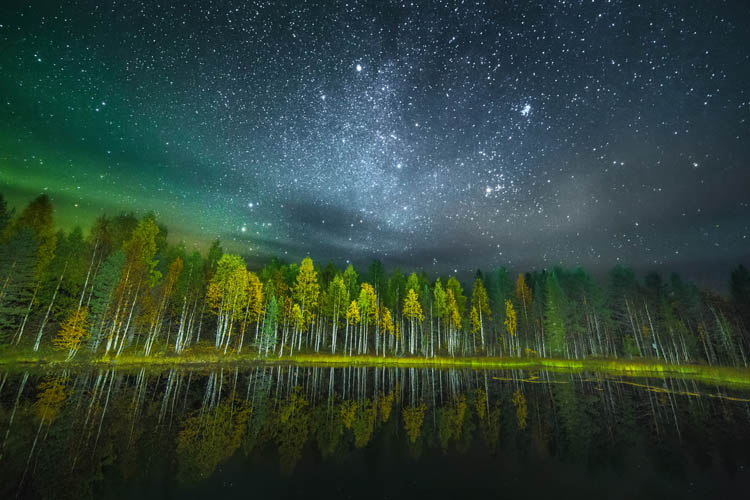 When you view Törmänen's work and subsequently delve into her life history, it all fits perfectly together. It's almost as if the creative's images are an extension of who she is and who she is meant to become.
"Nature itself inspires me," the explorer reveals. "Silence and all the peace it offers. Far away from everyday worries."
Törmänen manages to capture nature's freedom, beauty, and liveliness all in one shot – but this is no accident. The artist worked hard to become who she is today, earning her spot as a formidable landscape photographer. It's this passion that shows through in each of Törmänen's breathtaking snapshots. "I want to show the beauty I'm experiencing," she explains.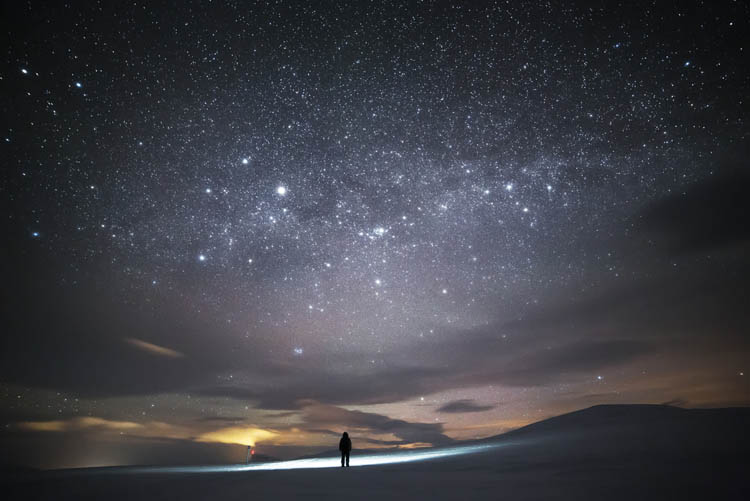 Interestingly enough, Törmänen never planned to become a nature photographer. "Initially, I was more interested in documentary and street photography," she tells us. "In the early 2000s, I did not get into art school, so I kind of let my hope of being a photographer fade away. I took a three-year break (2007-2010) and, during that time, I did not photograph at all. I'm also a chef and have worked in all kinds of restaurants, from fine dining to school kitchens. In late 2010, I felt a desire to go back north and set myself up to work at a ski-resort in Lapland. I bought my first digital camera at that time (Canon 5DMII) and started shooting again."
After this purchase, Törmänen instantly felt herself being drawn to the natural world. Along the way, she ended up working as a chef at a hotel that's located in a distinctly snowy area. There, she lived atop a hill full of snow-covered trees and began to shoot the wintry world around her. "I had a blog and posted some photos on it and then things went viral," the photographer explains. "I was thinking maybe I should continue shooting landscapes. So now I have been shooting landscapes for three years."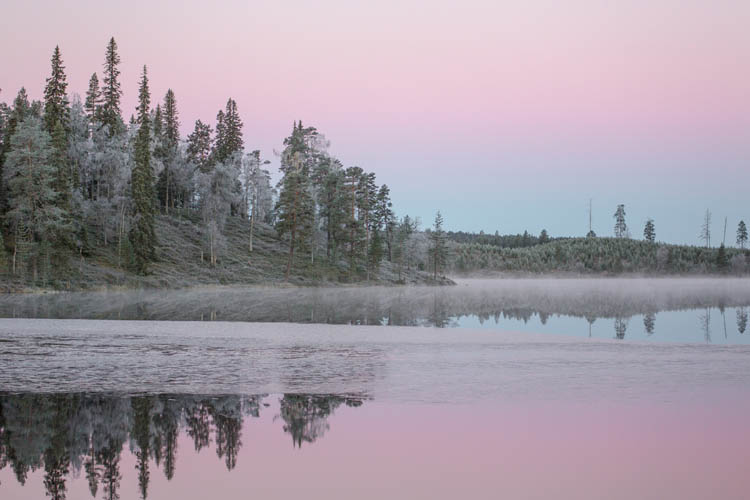 Since her Canon 5DMII days, Törmänen has upgraded and is now using a Canon 5DMIII. As for lenses, she uses an old Nikon manual zoom lens, a lens from the late 80s, and Canon L series lenses. After a shoot, she uses Lightroom and Photoshop (in which she mostly works with the TK action panel luminosity masks) to fine-tune her photos. Her collection of tools also includes the Wacom Intuos, a MacBook Pro, and the X-Rite i1Display Pro (for calibrating the display).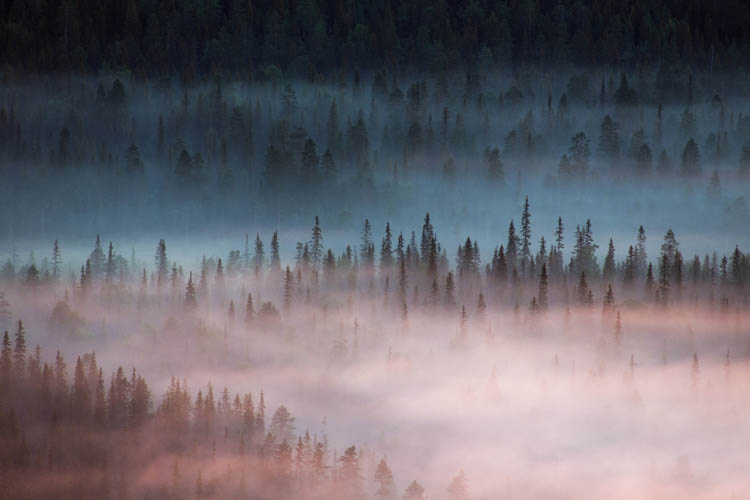 Even though she says that "self-doubt" is the main obstacle she faces, it's safe to say that Törmänen intuitively understands her subject. When discussing what she looks for when she's shooting, the artist states, "Waiting for the right moment to have the best moment. In landscape pictures, you need to understand weather, read the nature, and be ready to go when the best moment is happening – even when it is very cold."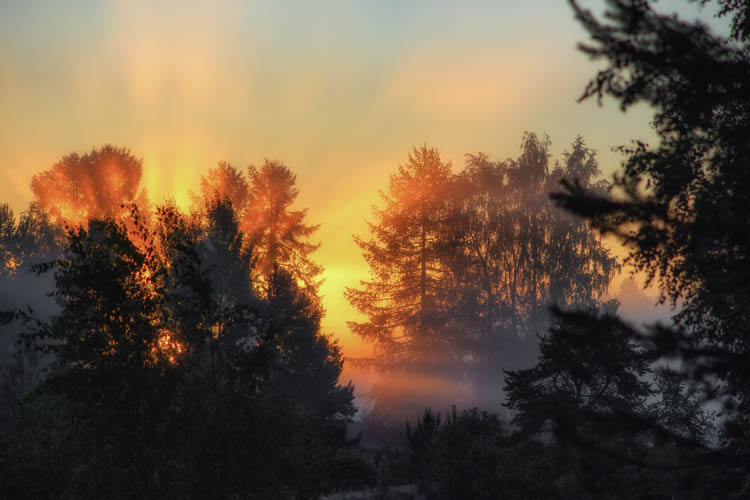 Törmänen's instinctive gift and deep respect for her surroundings has allowed her to capture some absolutely beautifully imagery over the years, but she also understands the importance of hard work.
"Shoot what inspires you most, no matter what the subject is," Törmänen advises, when discussing the guidance she'd give to aspiring landscape photographers. "Even though I have followed my inspiration to shoot winter landscapes, I have done lots of other things in my life to make that happen. Like I went to work at different restaurants and hotels around Lapland to be able to live in the area for a longer period of time. When you live somewhere for a long time, you start to understand the weather and your surroundings better. I have worked full hours at a kitchen and, after my shift, I went out into the woods to shoot. It's kind of hard, but that was the only way to do it because I don't have a rich family and I have to make my own living, one way or another."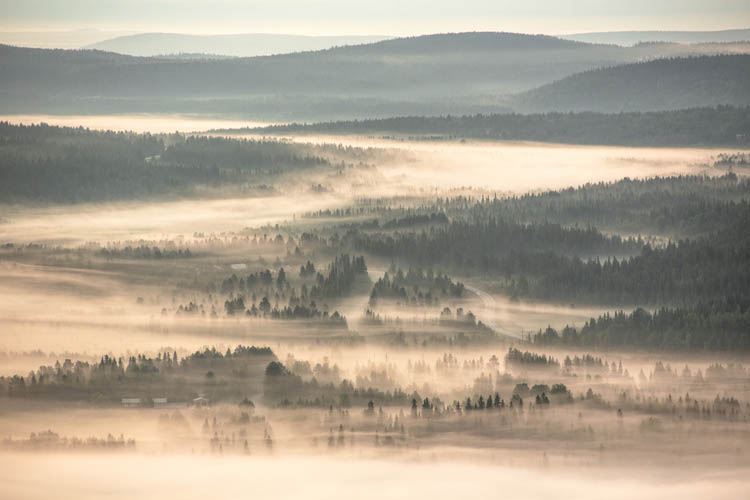 Photos used with permission.