In His 20+ Year Career, David Bergman Has Learned That Photography Is More Than Just Getting a Great Shot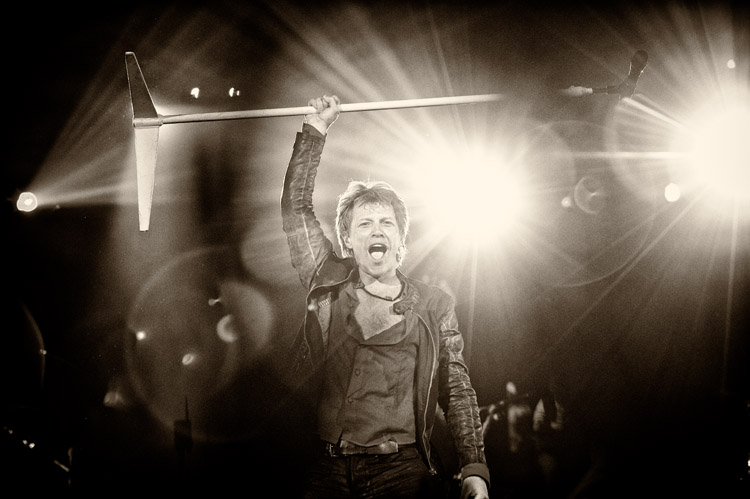 David Bergman knows that photography is about more than getting a great shot. At its core, it's about connections—with the subjects, the environment, and even the equipment that's being used. Within these forged relations, trust is a vital part of what makes an image successful. Throughout his more than 20-year career, it's at the heart of what Bergman does, and how he's been able to stay relevant in a world where the industry is constantly evolving.
Growing up, Bergman hadn't planned on being a photographer. He was a musician first and played the drums, attending the Berklee College of Music in Boston for his freshman year—he had the intentions of becoming a producer. There, he found himself less interested in performing and instead snapping pictures of his friends' bands. The next year, Bergman transferred to the University of Miami and eventually joined the school newspaper, where he shot photos for the publication. Eventually, he became editor-in-chief. This experience led him to the Miami Herald, where he worked as a staff photographer for almost 10 years. It's here that Bergman's career really began to blossom. Halfway through his tenure at the paper, he pitched the idea of going on tour with Gloria Estefan and her family. The higher-ups went for it, and he spent the entire week on the road, falling in love with tour photography.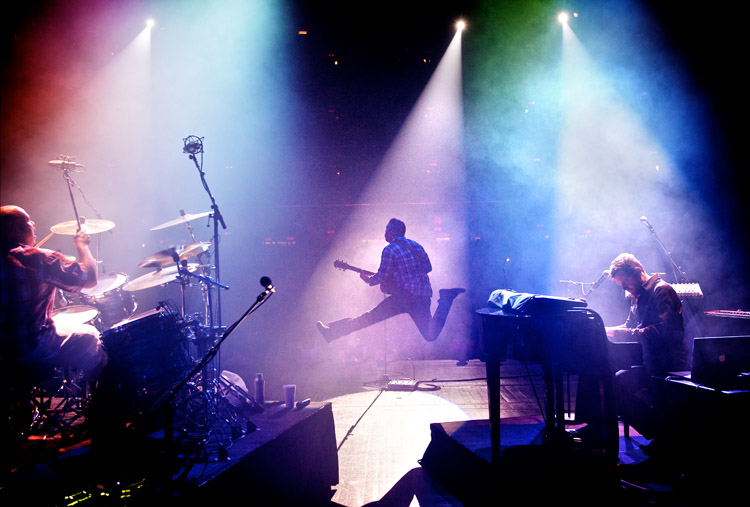 The key to photographing a great portrait is connecting with the subject, even if it's just for a moment. "As photographers, we need to relate to people quickly," Bergman told me over Skype. This is easier said than done, of course, and like all things, requires practice. For Bergman, the opportunity to hone his portraiture craft was at a Hurricane Sandy relief benefit in 2012. He had set up a photo booth backstage to capture a-list celebrities in attendance. The lighting was simple, as was his goal for the event. "I'm going to try and connect with subjects the best I can," he recalls. "I had 15 seconds to get them comfortable in front of the lens." With friendliness and some charm, he approached the different guests and had to quickly find a "spark" with them—an interaction that would make them feel at ease. "You can really tell in someone's face when they have a connection with the photographer," he says. "It was a great learning experience." And better yet, he implemented these lessons into future work.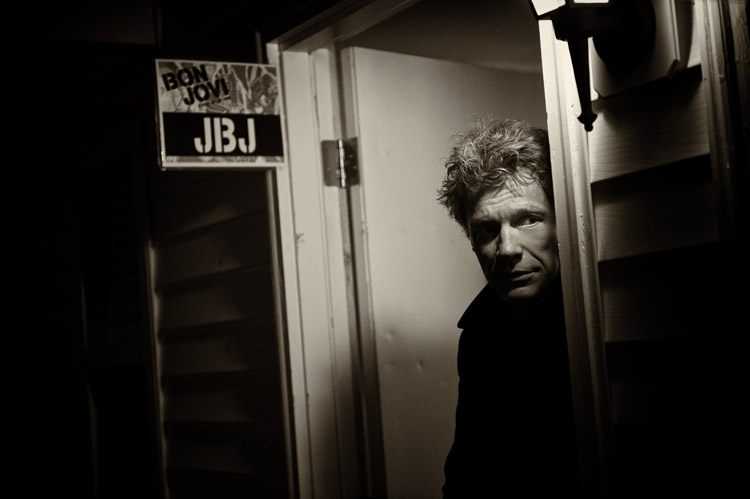 From 2010 to 2013, Bergman was the official tour photographer for the iconic rock band Bon Jovi. He accompanied the band and crew to 102 shows on six continents, capturing the action that happened on stage as well as behind the scenes. This all-access pass required Bergman's people skills more than ever; not only was he interfacing with the band, but the people—lighting, sound, and more—that made the show a spectacular sight. The behind-the-scenes folks, he explains, are a crucial part of his job. "In the touring world, the people to be friendly with is the crew behind the stage," he says. "I need to co-exist with the crew." And with some large productions, where there are often more than 20 people behind stage, Bergman is respectful. "We're all a team," he explained, and as a member of this elite squad, part of building a level of trust is knowing "when to be in the room and when to not be in the room"—to know what the limits are before going past them. "It's more of an art than a science."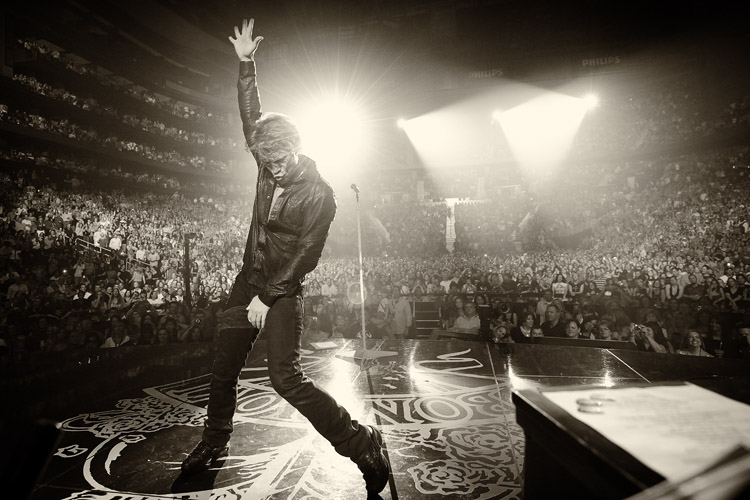 This attitude has helped him take some stunning and unexpected shots that awed the Bon Jovi team. Remote cameras were something that Bergman used often in sports, but they were forbidden on the musical stage—every part of the set up mattered, and something that's out of place could be harmful to the show. Through the trust that Bergman developed with the crew, he eventually convinced the stage manager to let him install a remote camera on a drum riser. This would capture Jon looking at the crowd; it's a unique point of view, putting the viewer in the eyes of the star. After snapping the pictures, Bergman edited them and had one printed on linen. The result? The team was blown away. He said, "They were images they hadn't seen before."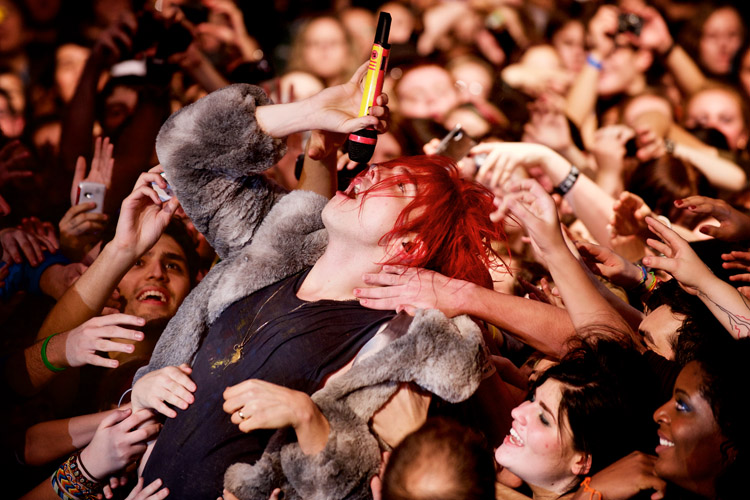 Tour photography is a grueling career path. "I live and work on the band's schedule," Bergman explains. After he's done shooting 4,000 to 5,000 frames, it's time to edit what he just photographed. Sometimes, he's "up until the wee hours of the morning editing," going over last night's show before presenting it to the band. Still, he reiterates, "I love the lifestyle and wouldn't trade it for anything." The lack of work/life balance is worth it for these amazing, once-in-a-lifetime experiences that many people only dream about.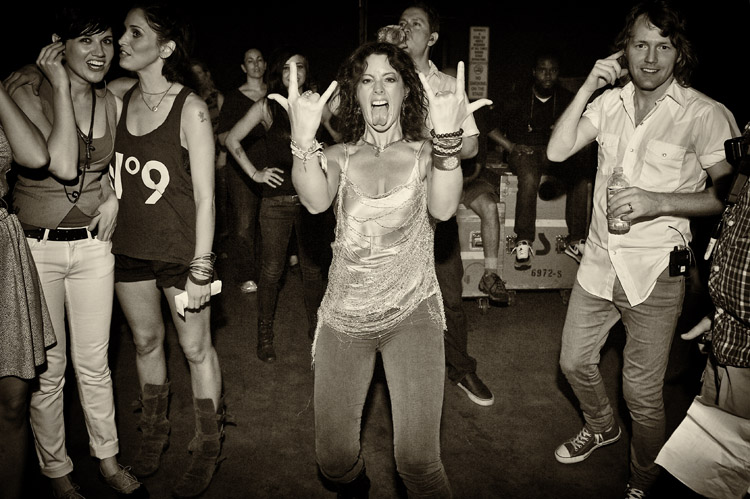 To achieve this level of success, Bergman doesn't underestimate the power of thinking ahead. "You can't focus on what you can't see," he says. "I believe goal setting is important and visualization is important." For him, this took the form of a fantastic claim he made many years ago. "I always told friends I would someday travel on a private jet," he says, laughing. "It happened on Bon Jovi."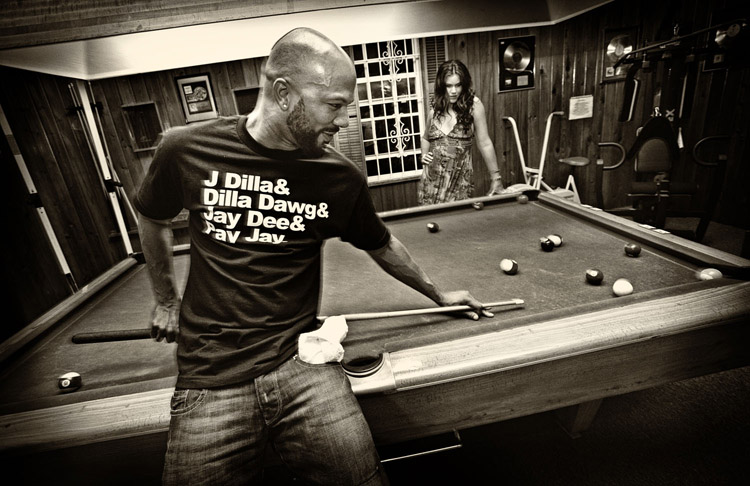 To see more of Bergman's work, visit his website. Photos used with permission.