On Location Photography: Edgy, Athletic Portrait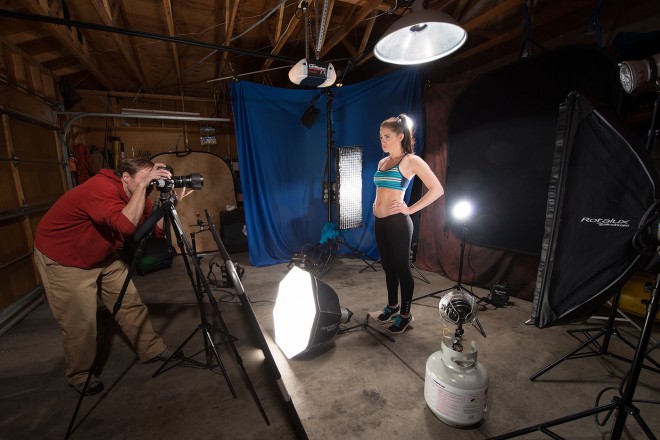 Step Four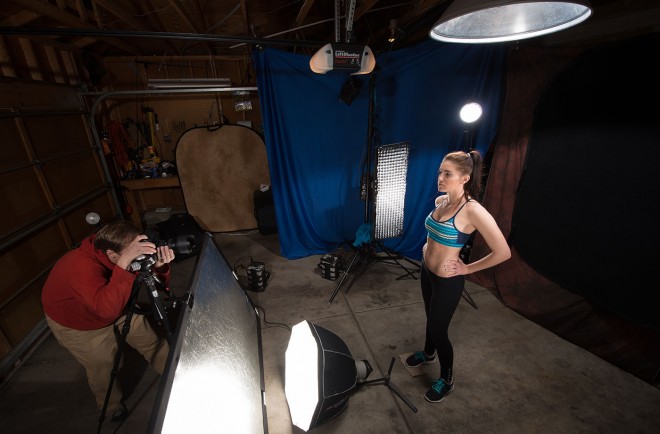 We've now illuminated every part of Janelle, except her front, as I wanted to keep strong shadows there to add dimension and mood to the image. My shots, however, revealed that the shadow was too strong. To fix this, I bounced another Ranger with a 27.5″ Deep Octa into a 4×6′ Lastolite Skylite silver reflector. This giant reflector added some fill and more catchlights to our subject.
After experimenting with different positions and heights for the reflector, I noticed that her eyes didn't have as much fill light as I wanted. Then, I aimed the Deep Octa right at Janelle, but at a very low power.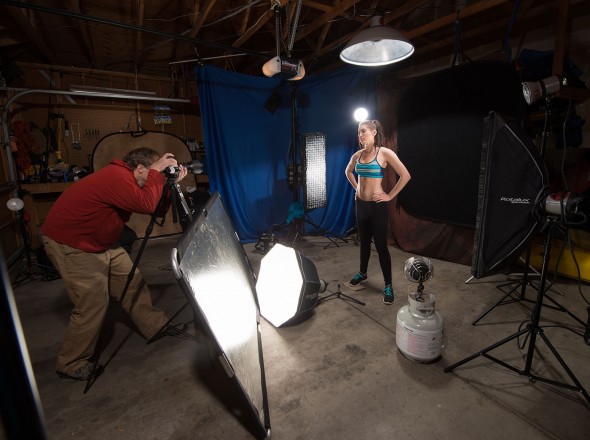 Perfect! The higher light position added fill and catchlights to her eyes, but didn't eliminate the shadows on her body.