My Time w Phottix at the Photo Plus Expo
So I'm just getting back from several days out at the Photo Plus Expo in New York City. I was so glad to be out at the KelbyOne booth talking and meeting with so many of you. It's always good to be able to see the people we do this all for. I was ever grateful.
While I was out there I managed to sneak in some time out with the folks from Phottix. Back when I was teaching in Dubai I got a chance to kick the tires for their Mitros+ flashes and was very impressed. I figured I would take 30 min and just walk through how I used a 3 Mitros+ setup to work some portraits.
The setups were pretty simple. The camera used here: Canon 5D Mark III with a 70-200 2.8 lens.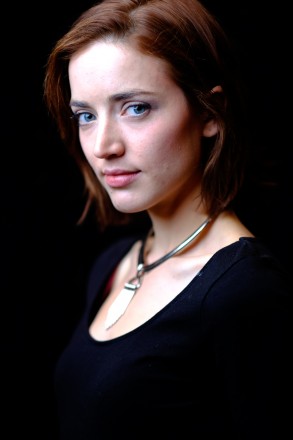 One of the pictures was shot with the Fuji XT1 with a 56mm 1.2 to see how it fared.
I used their Luna 85cm collapsible beauty dish with one Mitros+ as a main light. To that I added another Mitros+ to a 2 in 1 Strip Softbox w Grid to the right of the model (I was able to add the studio softbox to the small speedlight using the Phottix HS II mount.  Its basically a speed ring / flash adapter. I dig it). This two light setup offered a quick and easy portrait that could be easily duplicated Ina black background killing the ambient lights of the convention center floor.
To spice it up just a little, I added a third Mitros+ with a red gel to bounce off of the black background.
When I first started the setup, I was using 1 Mitros+ as a Transmitter and controlling the main speedlight in receiver mode.  These flashes can be moved from transmitter to receiver, eliminating the need to have triggers on them- which I found useful.  When it got time to add the third flash into the mix, I pulled it off the camera, threw it into Group C (there are three groups on the flashes) and then used their Odin TCU trigger to fire it.
If it were up to me, I could see myself having three of these flashes and a trigger kit as a good base kit.  This would give me an opportunity to have a main/fill setup that I can control with a third flash – that gave me on axis fill if I needed it.  Having that third flash and the Odin would help as well in that i'd have a backup trigger should something happen to a flash and I would have a third light I can use as an accent should i want to extend it further.  I really really enjoyed using the strip/grid – but the killer for me was the 85cm Luna
Having to travel with a beauty dish can be a real pain.  Theyre big – and the box that needs to carry them is often bigger.  To have that kind of setup that can collapse in a bag is very appealing.  I could see this thing getting more use.  As soon as I do, i'll share the results with you.
A big thanks to Steve Peer and Fred Windholz of the Phottix team for letting me play around with their gear in NY.