Matching Sunlight with HyperSync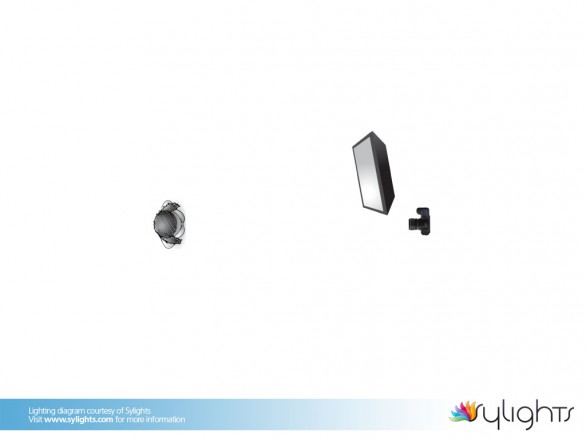 For the first time in my career, I can finally shoot at a wide-open aperture outside in bright sunlight, using strobes without neutral-density filters.
PocketWizard has updated their firmware with HyperSync so that, with certain cameras and strobes, I can now shoot at 1/8000 at f/2.8. This allows me to photograph in the middle of the day, using the sun as a hair light. I can then match the exposure with soft lighting at a distance of 10–15′ away from my subject, shooting into the sun, and getting detail in the sky without bracketing.
I'd like to show you what works for me, as cameras and strobes will vary. For more technical information, you could refer to PocketWizard's HyperSync Wiki.
Step One
For this shot, I'm in downtown Detroit, using the tall buildings in the background and steam from the sewer covers to add some drama to my composition. Using a Canon EOS 5D Mark III with an 85mm lens, I lie down on the ground so that the street isn't part of the shot, and then aim my camera toward the sun so that my subject is backlit.
Because I want a shallow depth of field, I set the aperture at f/2.8 and aim my camera toward the background. The meter says the shutter speed should be 1/8000, but I'm not trying to capture fast-moving subjects. I just want detail in the sky, so for me, as a fashion photographer, the fast shutter speed is only a normal exposure of the background.
Step Two
When I place my subject into the frame, she's a sil­houette, so I'm exposing for detail in the background.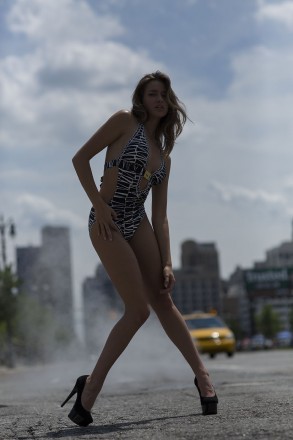 The tricky part now is to find a powerful enough strobe. It needs to produce enough light outside; 10–15′ away from the subject; modified with a softbox; and match 1/8000 at f/2.8. I've been getting great results with the Speedotron 1500 Explorer, the most powerful portable power pack out there without using generators. Using PocketWizard HyperSync on the FlexTT5 with the newest firmware upgrade, I took the Speedotron Explorer 1500-watt portable strobe, paired it with a large Westcott softbox, and placed it 10′ away from my subject, thus matching the sun with soft lighting.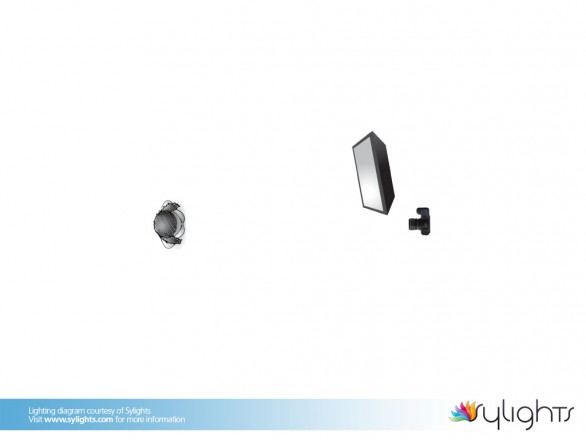 With full-frame sensors in cameras such as the Canon EOS 5D Mark III, we're finally able to shoot in raw sunlight at greater distances with soft light, using shutter speeds never before reached.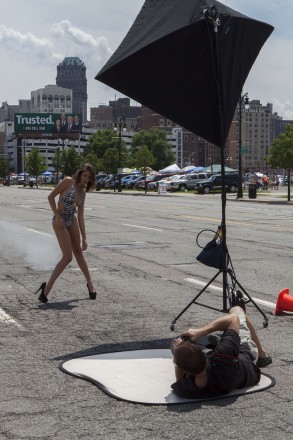 For more details and a behind-the-scenes look at this photo shoot, go to www.youtube.com/watch?v=C5yXWK5QL3w. Here is another blog post for you about HyperSync and when to use it.