How to Capture Motion: Dancing the Night Away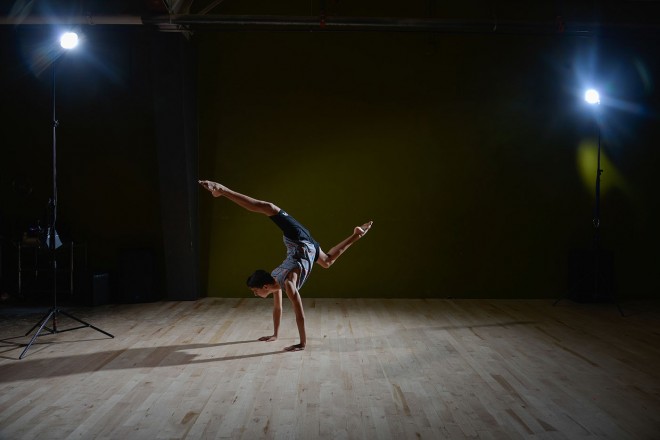 Dancers are some of the most graceful, fluid athletes I know. A lot of my adventure sports photography centers around capturing motion—skiers, runners, kayakers—but I haven't really photographed dancers. One challenge I have photographing this activity is I don't know the moves. I can tell a skier to do a double layout and coach a kayaker to boof off a drop, but for dancers I could say, "You know, do something cool." Lame! I had one advantage: a neighbor, Jennifer, owns a dance studio, and their son Harrison is an incredible dancer. With Jennifer's coaching and Harrison's dancing, I knew the dancing would be great. But how could I capture the fluid motion of dancing?
Step One
Our location is a nice dance studio with clean backgrounds. The first step I take on any shoot is to determine how much available light is in the room. The dance studio has overhead fluorescent lights and a little window light. I set my Nikon D800 to ISO 100, 1/250 at f/5.6 and took a test shot. The image was black. Perfect! This means any light in the scene will be from my lights.
To light this scene, I brought four Elinchrom Quadras. These 400-watt packs have more than enough power to light interiors, and can be controlled wirelessly using Elinchrom Skyports. For my first shot, I used one Quadra A Head shot through a 30° grid. The A Head has a fast flash duration, ensuring that Harrison will be tack sharp doing his moves. The grid narrowed the beam of flash so the light wasn't flooding the entire studio.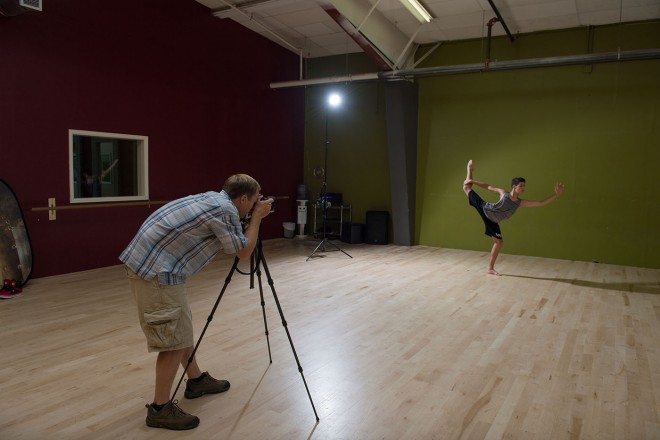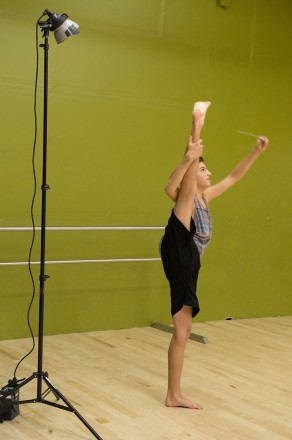 Step Two
To keep a good flow to the shoot, I told Harrison to do a dance routine near the light. I knew his movement would go in and out of the prime light, resulting in some frames that would be too dark or light. But didn't want to restrict his movements, I wanted him to get into a groove and just dance away. What I couldn't imagine was Harrison's flexibility. He went beyond 180° on his splits, and did back handsprings on cue. With his extended moves, the flash created an interesting shadow on the floor. I liked the singularity of these shots: one light, strong shadow, and beautiful dance movement. To change the quality of light, but keep the simple lighting style, we set up a Elinchrom 27.5″ Rotalux Deep Octa. This deep profile softbox softened the light and shadows on Harrison, but still produced an edgy light.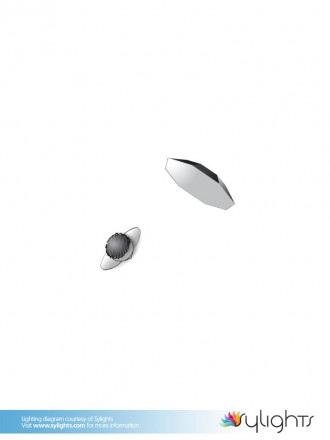 Step Three
To get a more dramatic effect, we decided to add more lights. First, we set up two Quadras with gridded heads (20°), one on either side of Harrison, creating cross-lighting. The left light was at a slightly lower output than the light on his right. We carefully aimed the left light to avoid creating opposing shadows on the dance floor. We also added a third light to backlight Harrison. Using the backlight meant Harrison had to be in the perfect spot for the shot, or the light flared into the frame. These images all looked nice, but I wasn't satisfied with the shot. These images illustrated the dramatic dance move, but not the continuous dance movement. Time for Plan B.
Step Four
I decided to use the Elinchrom EL-Skyport USB RX SPEED with my laptop. Using its own Wi-Fi network, this USB setup allows you to control your Quadras from your laptop using Elinchrom studio software. The software lets you stagger flash bursts from four different groups of Quadras. What this meant is when I took a shot, my Quadras would sequentially fire as Harrison danced left to right. I set the flash delay to 1/3 sec to match his speed as he danced from left to right. The lighting consisted of four Quadras using A Heads with 20° grids. The grids would create a spotlight of flash for Harrison to dance across. The other logistical problem was the two center lights would be in my frame. I decided these would have to be removed later in the computer. After a little trial and error, we got a good sequence of movement.
Step Five
But I still had a problem. I had four nice sequence shots of Harrison dancing, but they were all individual frames. I wanted all this movement in one frame. Time for Plan C.
This time I decided to shoot a four-frame multiple exposure, so all captures would be on the same frame. Many DSLRs have multiple exposure, an often underused feature. Since we had more time during the shot, I decided to have Tess, my assistant, hold one gridded light above Harrison for each of the four frames. This first shot worked, but two of the frames merged, creating an off-balance look. To create nice spacing between shots, we put gaffer tape pieces on the floor so Harrison would know where to do his moves.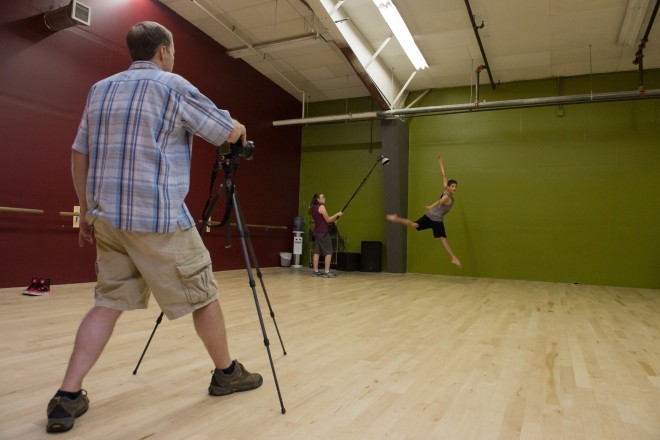 Step Six
Here are my favorite shots of the shoot. These images were created using a D800 in multiple exposure (four shots) mode, and completely seamed together in-camera. Tess followed Harrison with the light for each image, and Harrison's mom choreographed the movement for each image. The gaffer tape floor marks gave Harrison his cue for the moves. And most important to me, this image went beyond freezing the action. This multiple exposure captured the movement of dance.
For more on capturing movement, try this post from Guest Blog Wednesday. Or for more indepth information, see this course on KelbyOne from Joe McNally.