Conversations in Light: Travel to Texas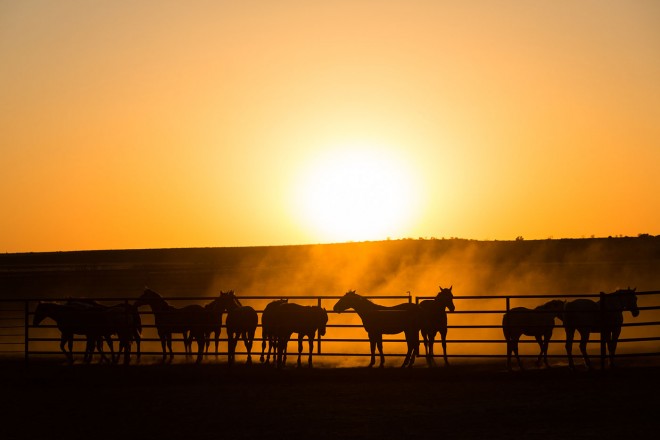 Texas is the second largest state in the union and its expanse offers a rich diversity of topography, weather, culture, and history. It's in this world where photographers Wyman Meinzer and Jerod Foster have built their successful careers.
This issue:
Jerod Foster: Editorial & Travel Photographer
Jerod Foster (www.jerodfoster.com) was born and raised in the rural ranch country, which has led him to not only photograph the land, but also the people that occupy it. His work as an editorial and travel photographer has led him to produce imagery that reflects the personalities and the culture that make the Lone Star State such a unique place. A former student of Wyman Meinzer and now a frequent collaborator with his mentor, Foster brings his own unique take to his work, which can be found in his recent book, Storytellers: A Photographer's Guide to Developing Themes and Creating Stories with Pictures. 
Wyman Meinzer: Official State Photographer Of Texas
Wyman Meinzer (www.wymanmeinzer.com) holds the illustrious title of the only official State Photographer of Texas. He was born on a 27,000-acre ranch in the rolling plains of the state and this is where he began his love affair with the land. His unique way of seeing and using light has allowed him to follow his passion for image-making, which includes more than 24 photography books and hundreds of magazine covers. 
Ibarionex Perello: Texas is so big and it covers such a diversity of landscapes and qualities of light. What's your perspective on the wide range of visual possibilities that exist in the state? Why do you believe it's such a unique place as compared to elsewhere in the country?
Meinzer: We have such a wide diversity of landscape, which includes the mountainous region of West Texas and the forested region in the east. We also have the coastland and the plains. So, there's a requirement of understanding the different types of light needed for each region. In the forest regions, you're mostly going to need diffused sunlight. While in the mountainous or plains regions, you're going to need a higher dramatic light to bring definition to the land.
Foster: The further west you go in Texas, from the easternmost edge all the way to the westernmost edge, you really come to appreciate that bold evening and morning light. And Wyman is right that when we you get into the eastern region, you're going to want a kind of diffused light that combines with the fog and the moisture. If you don't have that, you don't want to shoot with anything but a cloudy sky. So, when you're working in such different environments, you become aware that you have to work with different types of light.
You both have an insight into the light and the land that an outsider like me doesn't have. I want to hear more about what you each know about the land and the light that most people don't know. Honestly, you mention forests but when I think of Texas, the last thing I'm thinking about is forests.
Foster: Well, Texans don't either. (Laughter).
Meinzer: Some of the richest light that I've seen over the last 30 years is going to be seen in the plains region. After a big storm passes, you really have the opportunity to see the quality of light that really defines this landscape in the best way that can be attainable. And that's not the kind of light that you're going to pursue in the more densely forested areas of East Texas or the river regions. In those forests, you're looking for a more diffused light that doesn't lead you to run the risk of losing those details in the shadows and the highlights.
Foster: I think Moose Peterson calls that the "God light." It's those beams or shafts of light that cut through the forest. Wyman and I don't live too far, in Texas distance, from each other, but we're both drawn to this very dramatic light in the plains and West Texas. I think together we share a love of the mountain country here in Texas that's unlike mountain country in other states. And one of those reasons is because of a quality of light. I've photographed in the Rockies, but I've rarely seen that quality of light up there that I've seen here.
I've developed a deep appreciation for what a storm can do to the light and landscape, especially with your work, Wyman. In California, it drizzles and we're running for the nearest shelter, but those storms are so awesome and provide some amazing opportunities for a photographer in love with the landscape. It can be a real visual gift.
Meinzer: It is, but you don't go out chasing after a storm just for the sake of it. It's done in the hopes of getting those few moments of fantastic light, which can manifest in the late afternoon as these shafts of golden, magical light. They are so ephemeral that they often last only a few minutes, and you just hope that you're in a location and a vantage point where you can really show the drama of those situations that occur so infrequently.
Foster: You're often spending more time looking for those locations and you just have to anticipate what the storm is going to do. One of the things that I've come to learn from working with Wyman for all these years is how all those environmental elements work together in order for you to take advantage of the light once it does show up. Because he's absolutely right that light is there for 10 minutes, or even 2 minutes, and it's gone.
So, how do you prepare yourself for such fleeting moments? Do you keep track of storms and have locations and spots that you make a beeline for to take advantage of the potential offered by those storms?
Meinzer: What's so important is being familiar with your shooting region. Whenever you know the road systems and those vantage points, and you've been there enough or done the research, you can anticipate the light and have a good idea of exactly where to go to take advantage of those moments.
Foster: And there are a lot of times too when you go, "Dang it! I missed it." Hopefully, you learn from it.
Meinzer: I remember one time driving back from class (and please don't ask me why) I didn't have my camera with me. This incredible storm occurred and I stopped my car, got out, and just stared at it. I was torturing myself, but I wanted to at least absorb the moment in my mind. If I couldn't record it on my camera's sensor, I had
to absorb it in my mind.
Foster: I had one experience where I just couldn't move around. It was one of those times where this huge storm was coming through. The sun was rapidly coming down between the bottom of the clouds and the horizon. I ran out into the field without a tripod, 300 yards away from a vehicle, and tried to make as many different shots as I could in that one spot, all without ending up getting struck by lightning.
You have so many options available to you, but do you have certain pockets of the state that you especially enjoy mining for material, or are you still actively exploring areas of Texas that are unknown to you?
Foster: I'm definitely still exploring a lot. I know West Texas, as well as the area I'm from, which is more North Central Texas around Dallas and Fort Worth. But at the same time, I'm very excited to go to new places, as I'm sure Wyman is. The problem with Wyman is that he's already been everywhere.
Meinzer: Almost.
Foster: I think Wyman and I share an affinity for certain areas more than others, and part of that is due to past photographic experiences or because we're drawn culturally to those regions. I know that I'm very excited to explore different areas. Although, I would say I get a lot of calls to do work in West Texas. It's a very exciting time for the region itself, so I'm getting to know it increasingly.
Meinzer: I agree with Jerod. We're both pretty adventurous souls. Yet, one thing that I have learned is that each lighting situation is unique. You'll never get a situation where the lighting is going to be the same. You can go repeatedly to the same region and even though you're shooting the same landscape, the light itself will make the landscape look completely different. So, you can work one region for a long period of time, meaning years, and still produce images that make the land look like a completely different location.
If you were given an assignment that would allow you to work anywhere in the state for three continuous weeks at any point in the year, where would you go?
Foster: I think one of the more magical moments of the year in Texas is monsoon season around Big Bend.
Meinzer: Absolutely.
Foster: Three weeks of that and you could get a lot of cool stuff.
Meinzer: You could absolutely knock some stuff down. You're definitely talking about a lot of potential. We're talking unbelievable drama. Jerod is correct that in the West Texas region around Fort Davis down to the Presidio, you get the mountains, but you also get the plains landscape that leads up to the mountains. So, you have these two ecosystems that come together there. You can stand in the plains with these giant storms rolling over the mountains, with lightning bolts firing into the mountainside, and then you can also get onto the mountainside when the storms are building on the plains and shoot back down on it. So, I have to agree that if I had three weeks, it would be the monsoon season in the West Texas region.
Foster: And it's virtually unpopulated. So, when you're thinking about the iconic lonesome landscape image, that's the area and the time of year you're thinking of.
Meinzer: And that's something we're often trying to use to define Texas photography. It's the wide-open, empty spaces.
Foster: Wyman actually lives in an area of Texas called The Big Empty. That's what's so neat about that country is that you can go out there and just see Texas in the way that a lot of people have imagined it.
Meinzer: And it's a region that unfortunately most people tend to drive through, just looking straight ahead. As one person described it, "It's not a land that entertains." You have to become involved with the land. Too many people are in such a hurry and they don't see the way we do. They don't recognize the great light and don't appreciate the great color that it gives the land. So, they just look straight ahead at the white stripe and drive. What we try and do is to bring that big, empty feel to people. I've had people write or call to tell me that they had never seen that country, that land, in the way that I did through my lens. I have to say to them, "Well, you were just not seeing it the way we see it, but
it just takes a little practice."
You're so familiar with each other's photography, why don't you share what you appreciate most about the other's work.
Meinzer: Jerod has a great eye for color. I appreciate that he goes out there and works with the finest light possible. His compositions are always right on the money. When Jerod was a student, I knew from the very beginning he had an eye. He had it. There are a few students that come through and you recognize right off the bat that they have it. They have the elements that make up a great image, and Jerod had that from the very beginning. And every time I see his work, he just keeps refining it and I really appreciate it.
Foster: Wyman's was the first photographer's work that I really honed in on. Before Wyman and I knew each other, I'd already heard of him. I had already seen his work in and around the classrooms of Texas Tech, and it was always recognizable. You always knew that it was a Wyman Meinzer photo, and a lot of it is related to the same reasons Wyman appreciates my work. He recognized that very strong light and that strong attention to color that not all photographers pay attention to. It's that drive to show nothing less than that attention to color. I think that over the years, that characteristic of Wyman's images that I've appreciated the most is just the patience it takes to get those images that are so compelling and so powerful.