The Science Behind How to Use a Reflector
Step Eleven
The last step is to change the background.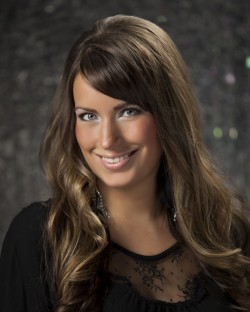 Tips
• As a rule, use silver far way, and white in close.
• Never use a gold reflector in the summer.
• When white balancing, warm up in the winter, cool down in the summer.
[tps_footer]
For more information on Portraits, check out this course by James on Senior Portraits. For some Free Photoshop tutorials, make your way over to PlanetPhotoshop for this compositing tutorial.
[/tps_footer]