New Fro on the Blog
Hey guys, Julio here!
As some of you may have heard, I'm the new guy around these parts… well kinda..
Yesterday I started my first official day as a KelbyOne employee, here's a quick introduction video with Scott and myself:

I've been assisting for KelbyOne and their iconic instructors for over two years, learning the ins and outs of the industry while refining my own creative talents.
See it all started back in 2011, when I attended my first full-experience Photoshop World in Orlando. I was completely blown away by one of my photographic idols, Dave Black, during his sports action class discussing the story behind some of his most memorable images. I then realized if I really wanted to make it in this industry, my hustle needed to increase significantly.
This is around the same time one of my best buds, Erik Valind was invited to teach at Photoshop World and subsequently teach a few classes on KelbyOne, where he brought me along as his assistant. I started getting more and more assisting work through KelbyOne, which lead to four more Photoshop World trips assisting both Erik Valind and Dave Black.
While assisting over 20+ photographers for the previous three years, I have also been shooting weddings, portraits, headshots, sports action, and real estate photography to keep the checks coming in. During this time I also earned a bachelor of arts in psychology and married my favorite person in the whole world;)
I am blessed, thankful, and excited to get to know the KelbyOne audience more as I bring you the most awesome and informative content pertaining to our community of photographers, designers, videographers, photoshop gurus, and lightroom enthusiasts!
As an added bonus, while wrapping up with this blog post I had my buddy Kevin Stohlmeyer send over what he thinks should be part of my new brand… what do you guys think?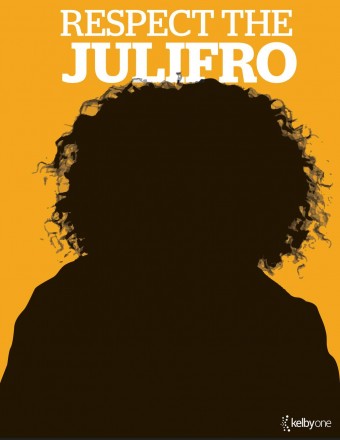 See you on the blog,
Julifro