Making the Perfect Fireworks Image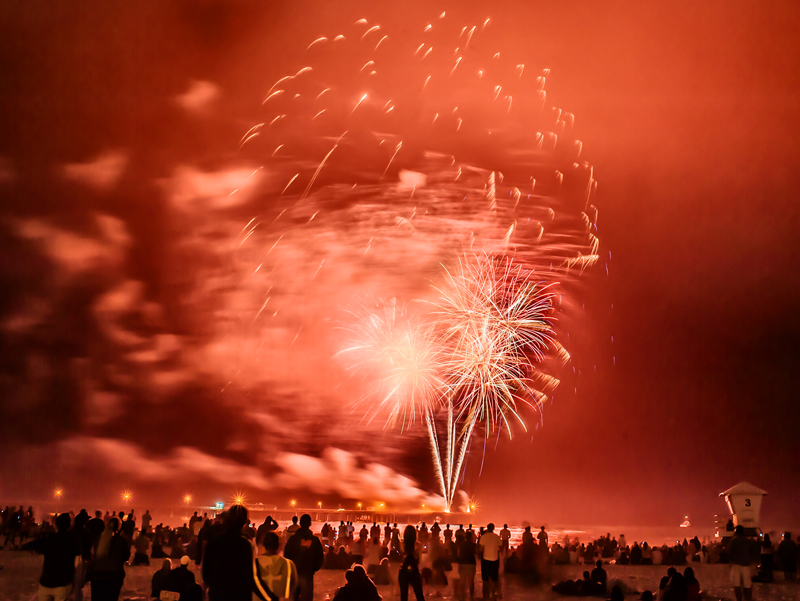 Got New Years plans? Does it involve seeing a fireworks show?… Want to take some vibrant pictures to add to your portfolio and/or impress your family and friends?
Here's a few tips by KelbyOne Instructor (and low-light master) Alan Hess, the same man that wrote the books on photographing fireworks (Photographing Fireworks: The Right Gear, Location, and Techniques for Capturing Beautiful Images and Night and Low-Light Photography Photo Workshop).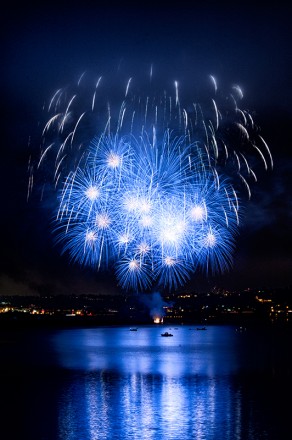 The most important part of shooting fireworks is to use a tripod.
Setting the camera on a tripod keeps the camera steady during the long exposure needed to capture the falling light trails. It is impossible to hand hold a camera steady for the 4 plus seconds needed to get a good sharp light trail.