Location, Location, Location: My 20 Favorite Places to Photograph Birds & Wildlife
When I do a presentation of my bird and wildlife images, I'm almost always asked, "Where was that?" And that's a very good question because in bird and wildlife photography, location is half the battle. You have to know where the animals are in order to photograph them.
There are secret locations I can't share because if I did, hordes of photographers would descend on these places and no doubt cause havoc. But there are many locations where the secret is already out. While this isn't the most complete list in the world, it features more than enough to keep the serious shooter busy for years. Enjoy and also feel free to leave your personal favorite locations in the Comments section.
1. Bosque del Apache National Wildlife Refuge, New Mexico, is one of my favorite bird photo hotspots. Bosque del Apache (Woods of the Apache) is a 57,331-acre national wildlife refuge, 18 miles south of Socorro, New Mexico. More than 300 species of birds migrate to Bosque each year. It's a prime place to photograph blue herons, mallards, snowy egrets, sandhill cranes, roadrunners, Canadian and snow geese, bald eagles, Cooper's and red-tailed hawks, and wild turkeys. Few places in the United States can deliver a greater concentration of birds and wildlife.
The migrating geese and cranes start arriving in earnest at the refuge in November. On any visit between mid-November and early January, you'll see tens of thousands of birds. Visit www.friendsofthebosque.org for more information.
Note: This year, the refuge was not in good shape. While it has been reliable in the past, I don't know how long it will stay on top, so visit soon before the opportunity is gone for good.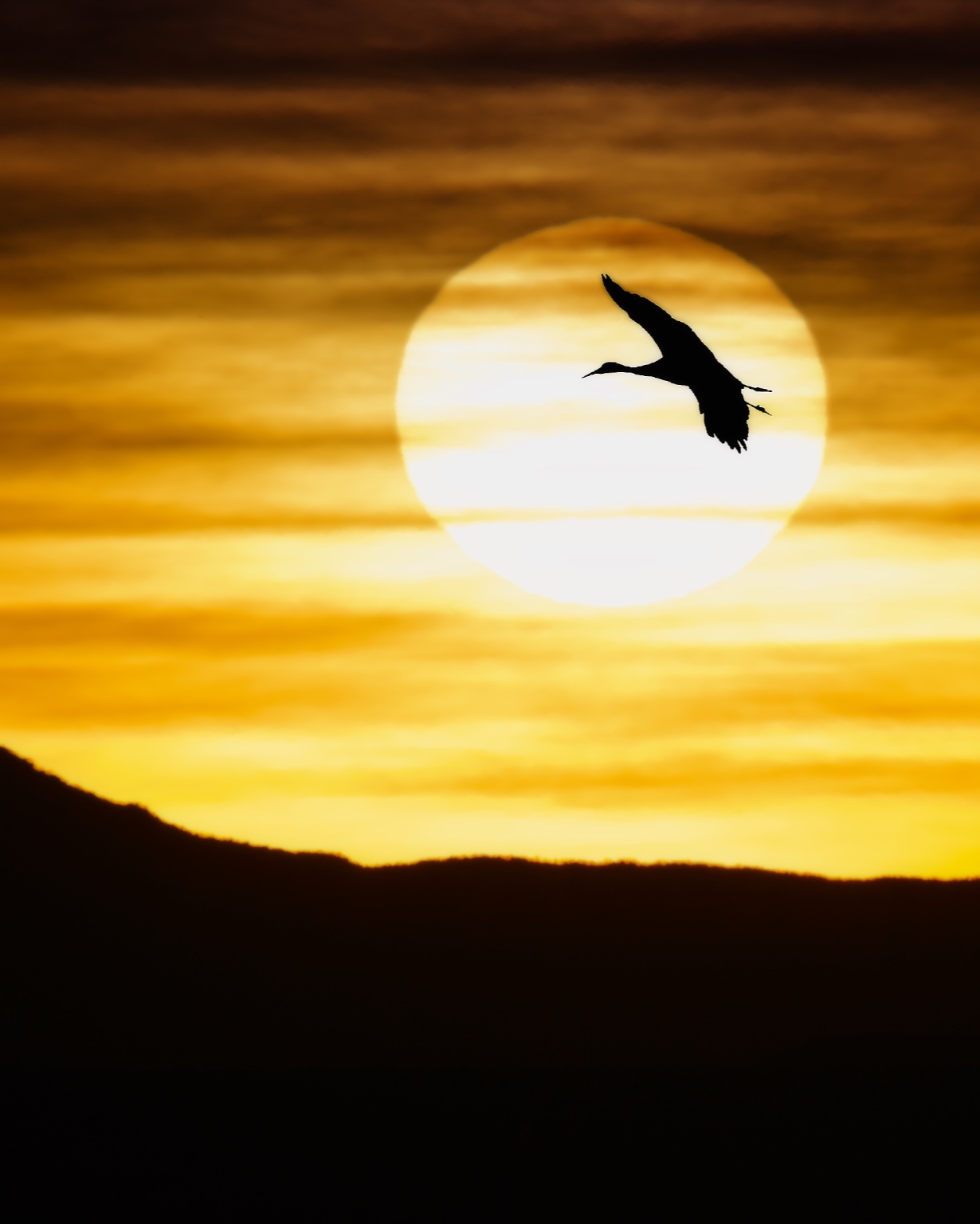 2. Northwest Trek Wildlife Park in Eatonville, Washington, offers opportunities to photograph deer, elk, moose, bear, and a number of other birds and animals native to the northwest. There are several options here. You can enter the park and ride the tram around the free-roaming area. There aren't many photographic opportunities from the tram, but it does give you a good idea of the lay of the land. You can also arrange to take a special photography tram. For 2015, these are offered on select dates from March through December, and you can book them online at www.nwtrek.org. In either event, you can also walk around the staged exhibits, and this is where the best shots are. Even though some people would refer to these as cages, they are really natural enclosures designed to mimic the animal's natural habitat. Some of our favorites here are the porcupines, snowy owls, raccoons, deer, and elk.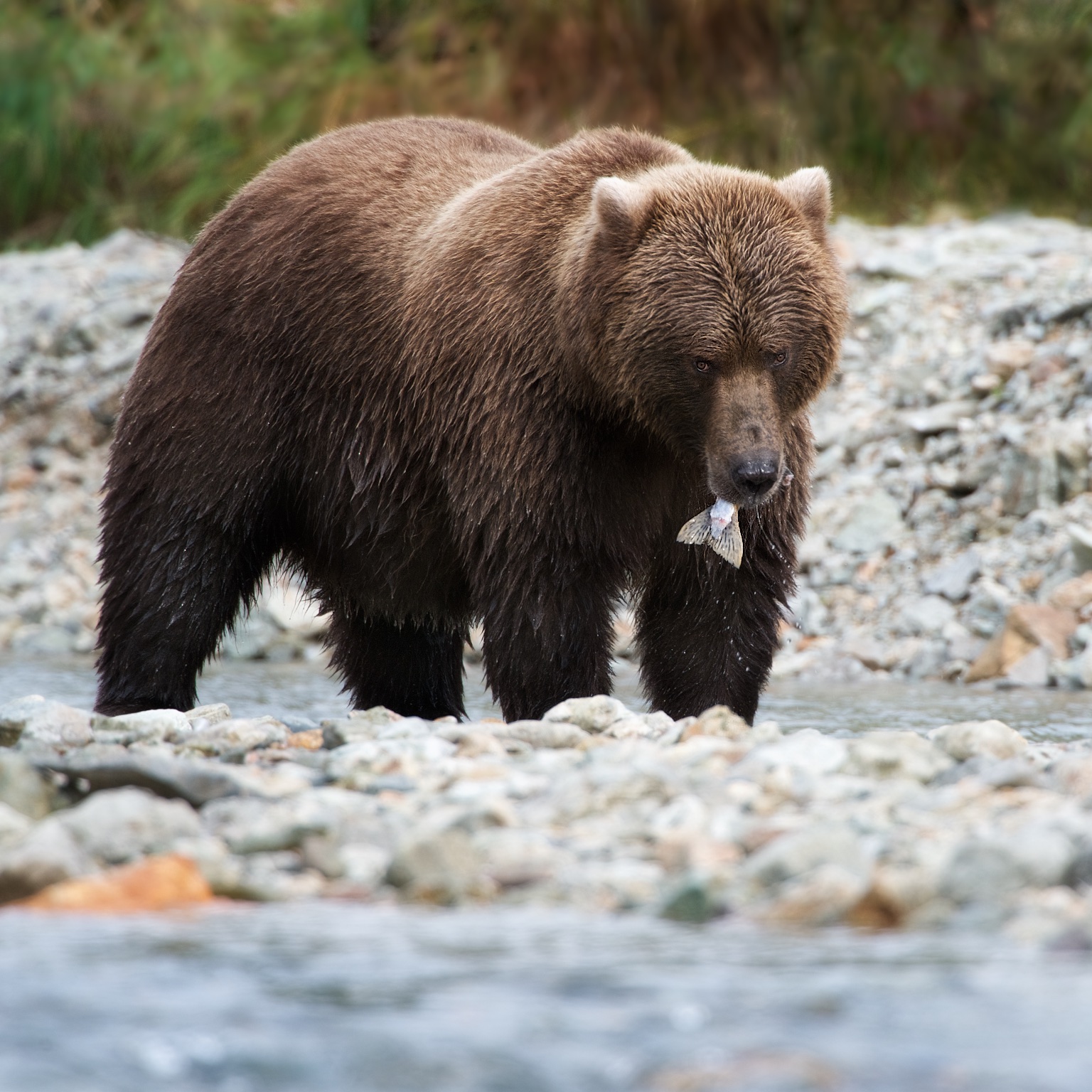 3. The Alligator Farm Zoological Park in St. Augustine, Florida, is an amazing place that offers bird photographers a chance to photograph birds in breeding plumage from as close as 4′. In late spring and early summer, you can photograph baby chicks at arm's length. The birds nest here because of the alligators, who keep predators away from their nests. By the way, the Alligator Farm boasts every type of alligator and crocodile found in the world. The place is extremely photographer friendly. For $89.95, you can buy a yearly pass that entitles you to early entry. www.alligatorfarm.com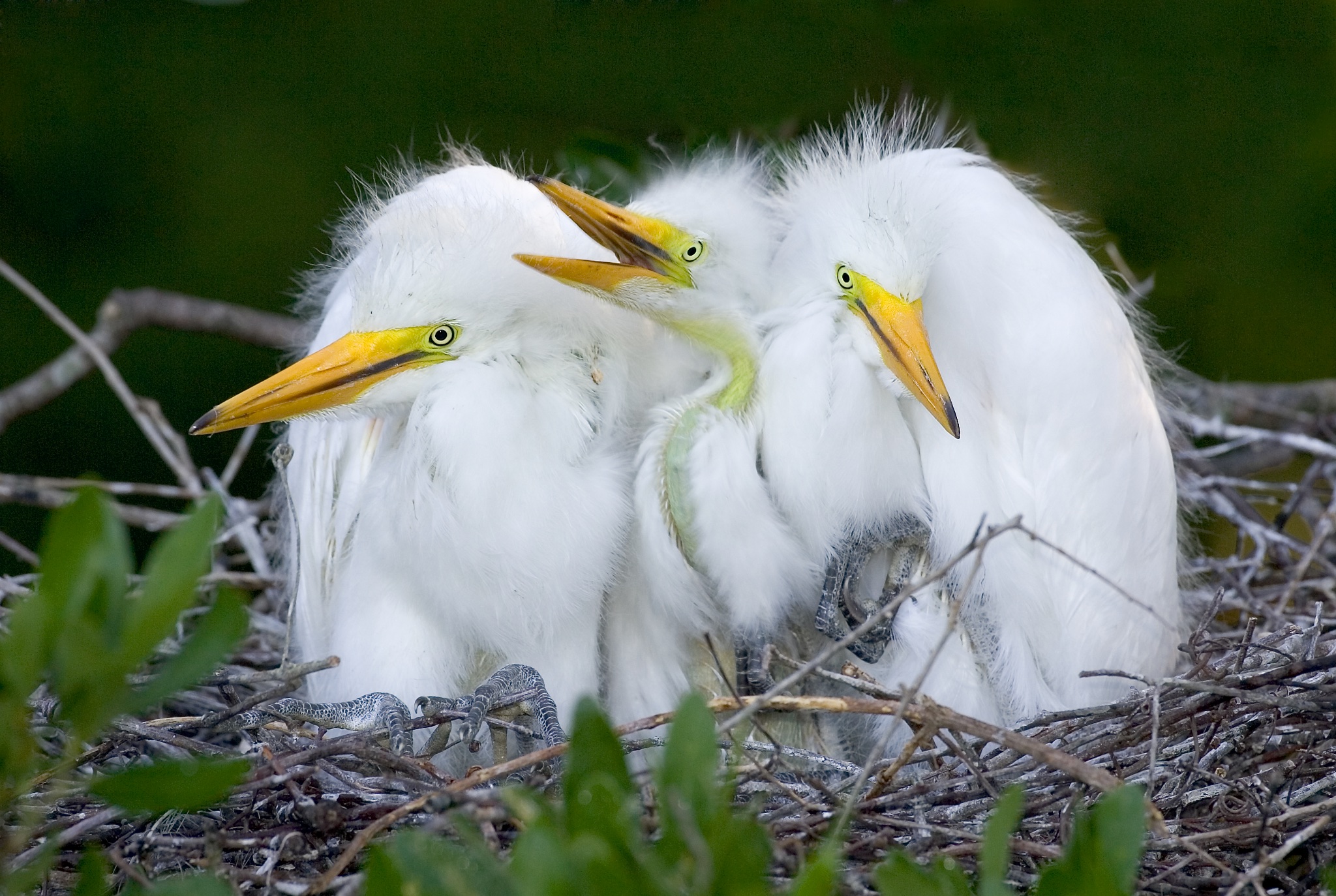 4. Arizona-Sonora Desert Museum, Tucson, Arizona, is more like a zoo than a museum. If you're patient, you can get shots of flickers poking holes in the aviary's resident cactus. www.desertmuseum.org
5. Yellowstone National Park is an icon. Avoid the summer and, if you're adventurous, go in the winter. In the summer, you'll have to deal with crowds, but in the winter you'll have it all to yourself. www.nps.gov/yell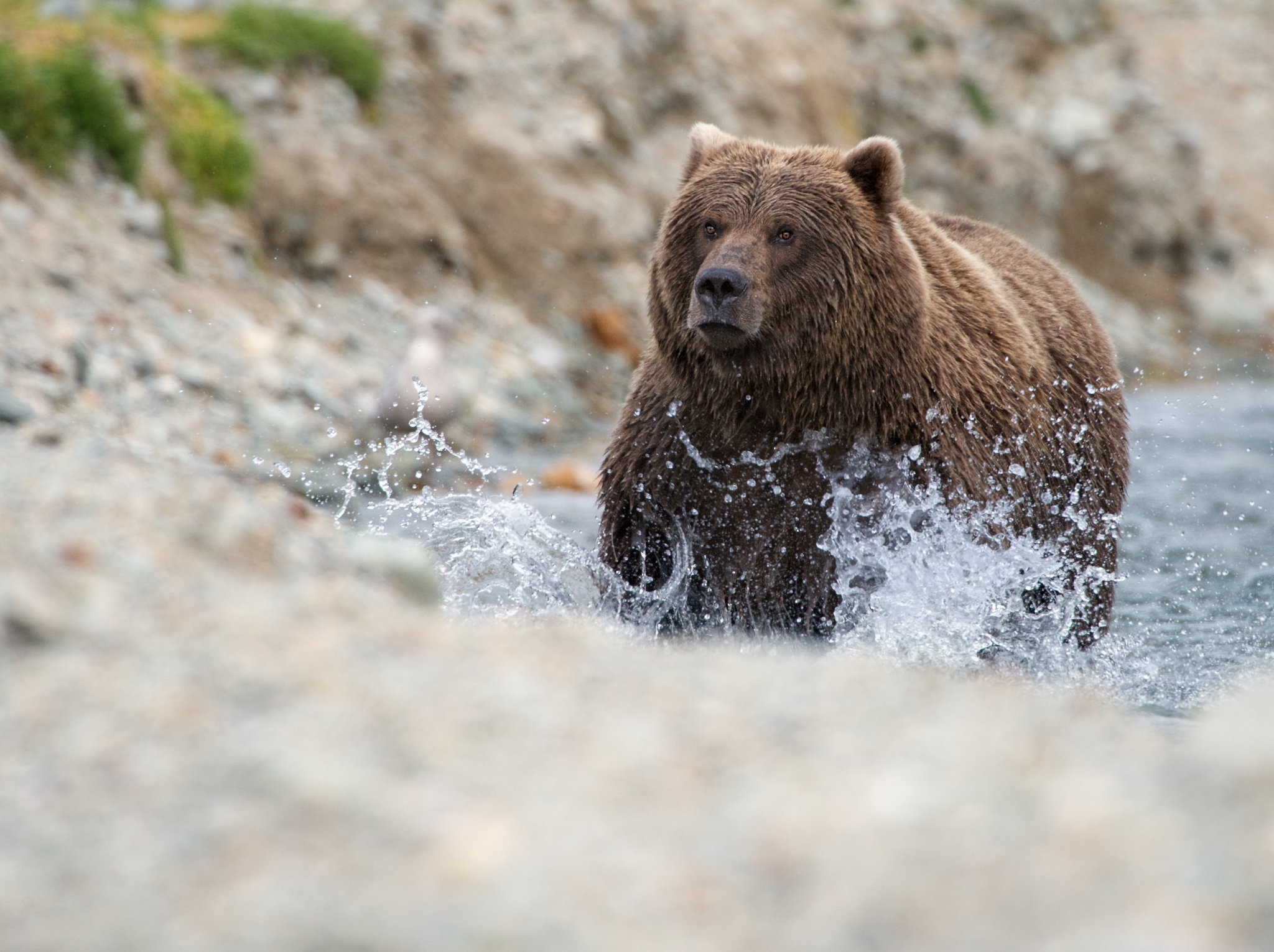 6. Baxter State Park, Maine, is one of the best places in North America to photograph moose. http://www.baxterstateparkauthority.com/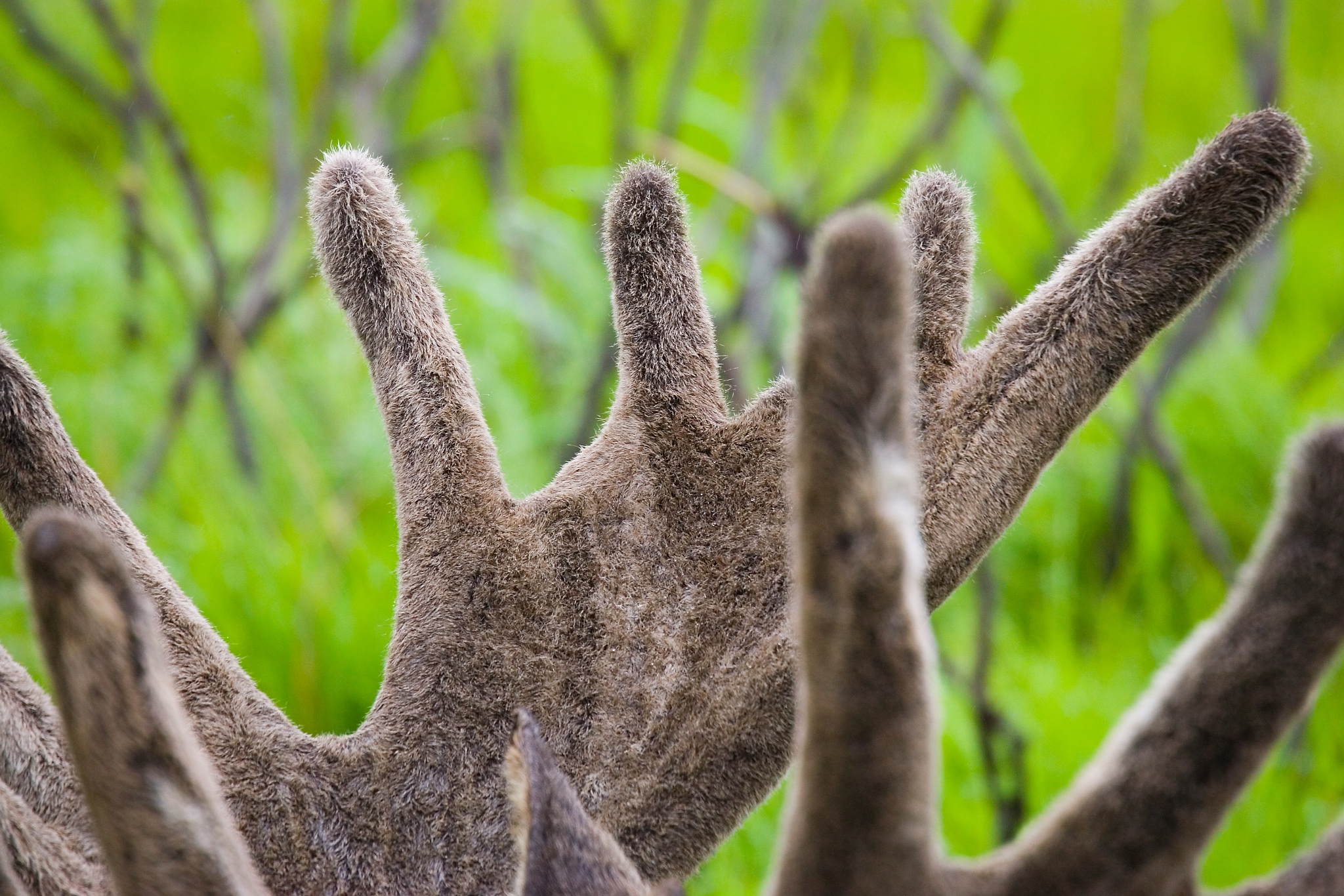 7. The best time to visit Denali National Park & Preserve, Alaska is autumn. I've seen caribou, moose, beaver, wolves, bears, Willow Ptarmigan, and more at Denali. www.nps.gov/dena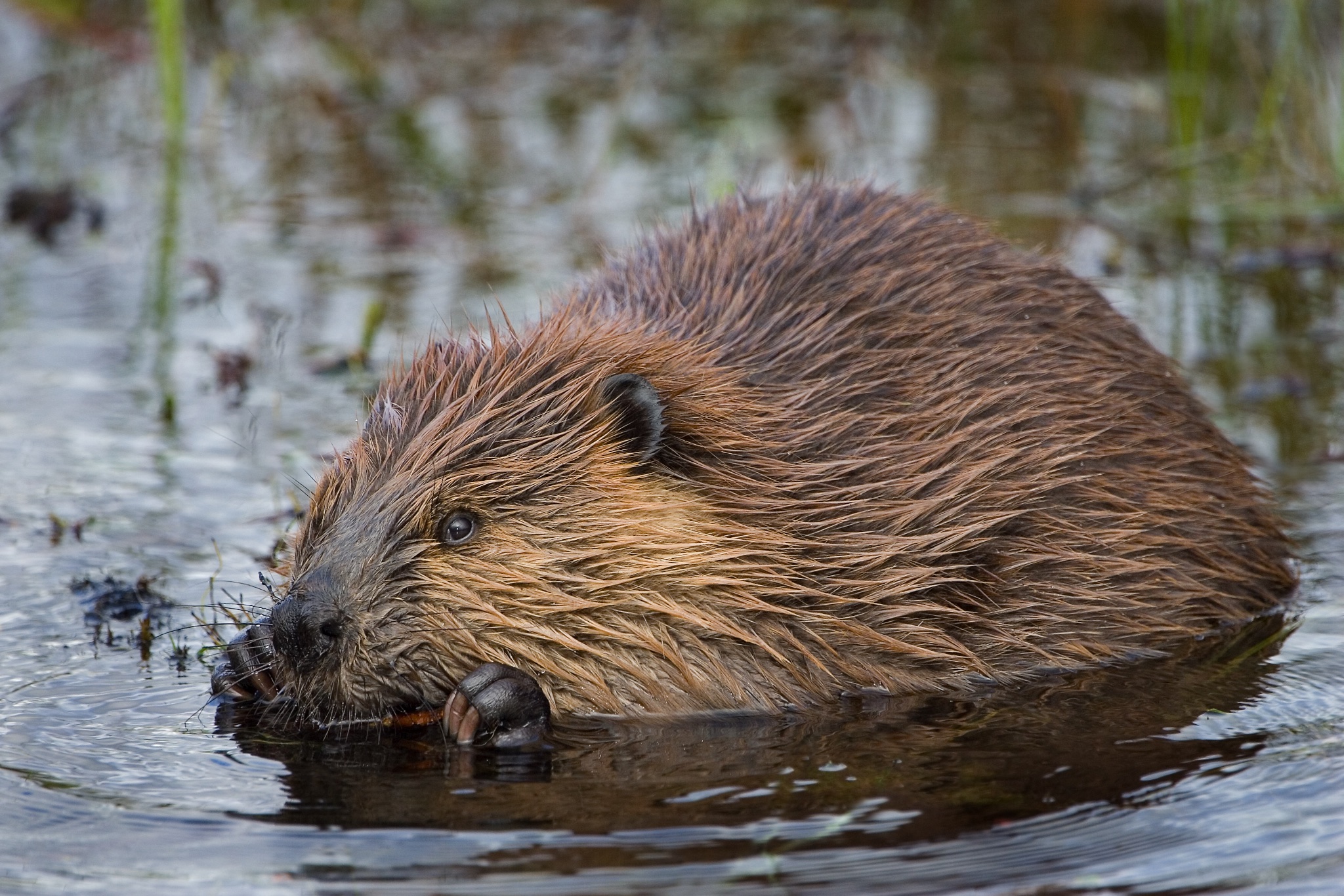 8. Piedras Blancas Beach near San Simeon, California, is one of the best places to see elephant seals in the U.S. January is the best time to go, when the females come up on the beach to give birth. You can work with lenses in the 300–400mm range here because the animals get so close to the beach. www.tcsn.net/ogg/sealth15/PtB01vga.htm
9. San Diego Zoo is a great place to photograph birds. Avoid the special photo tour since it's not really geared toward photographers and instead, call ahead to see if you can pay to get in during feeding times. zoo.sandiegozoo.org/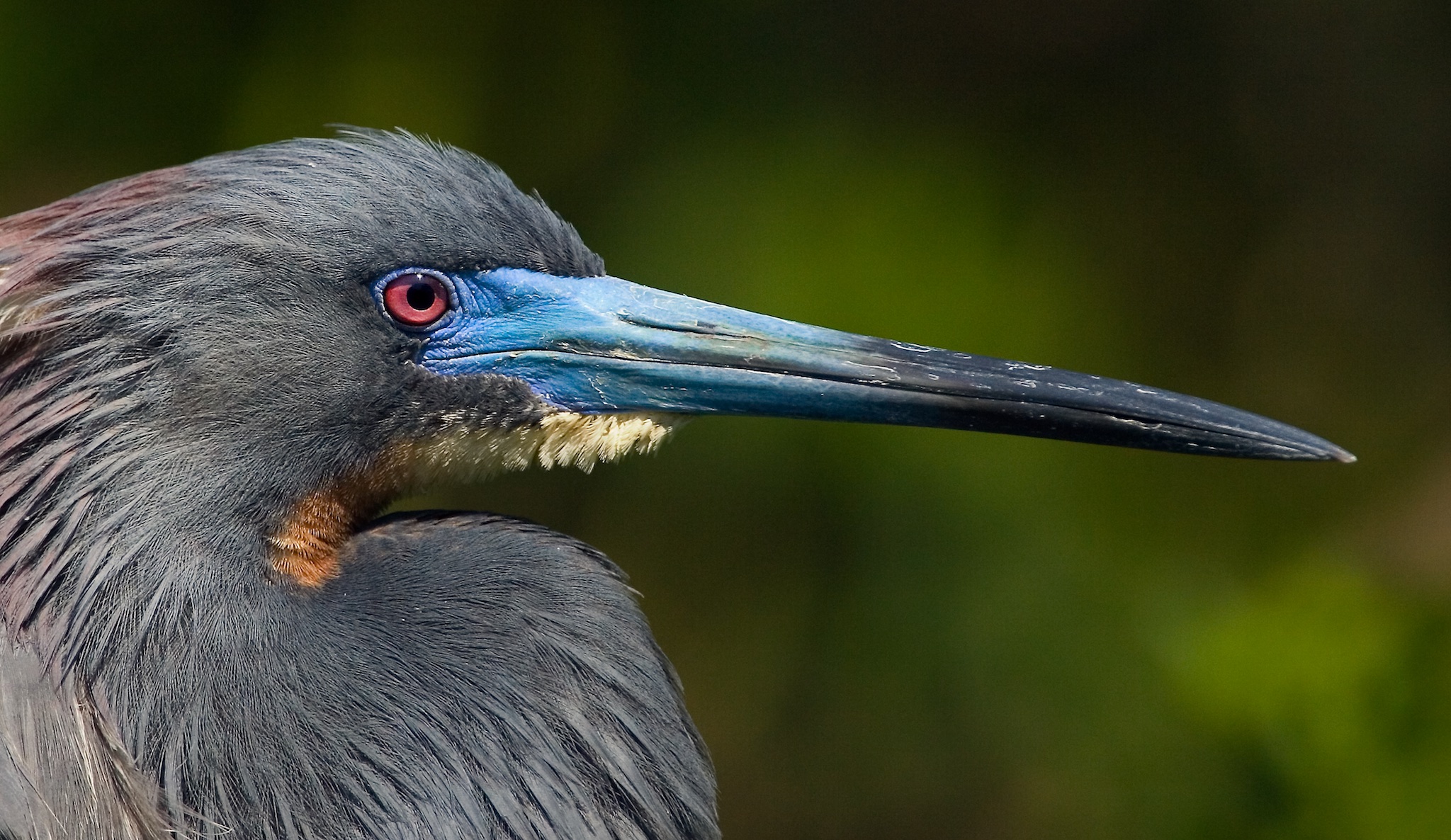 10. Oregon Coast Aquarium, Newport, Oregon, is probably the best place in the USA to photograph puffins in captivity, as well as all kinds of sea life. www.aquarium.org
11. National Bison Range, Moiese, Montana, is a great place to photograph bison. Be sure not to get too close. I've heard of people trying to pet these massive beasts. It didn't end well. You should be able to get close enough in your car to work with a 200–300mm lens. www.fws.gov/refuge/national_bison_range
12. Ding Darling Wildlife Refuge, Sanibel, Florida, is one of the best places to photograph wading birds in the country. Go during springtime to get the birds in breeding plumage. www.fws.gov/refuge/jn_ding_darling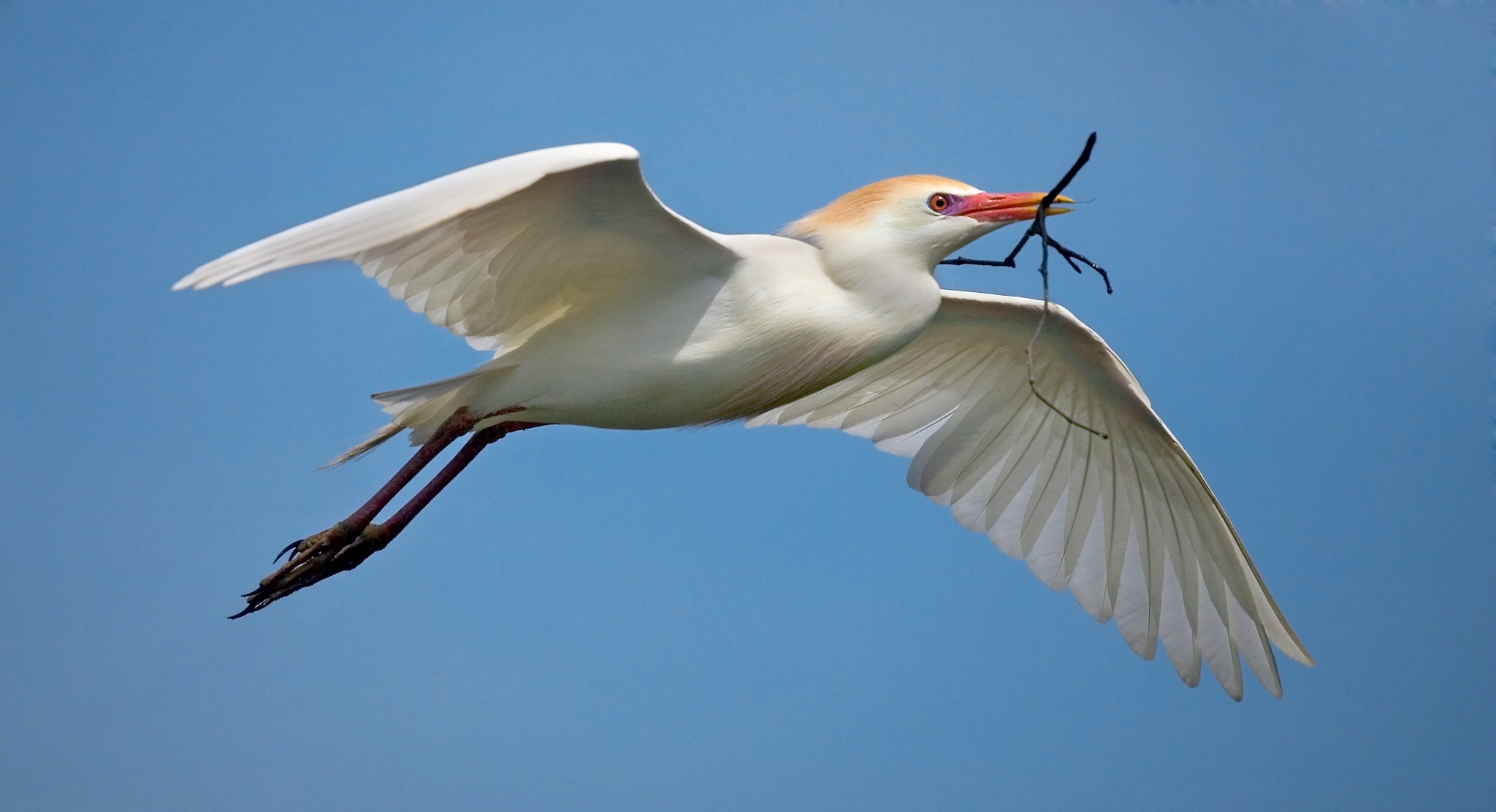 13. Go to Katmai National Park & Preserve, Alaska, in the autumn to photograph brown bears. There are several guide services that will bring you close to the bears. www.nps.gov/katm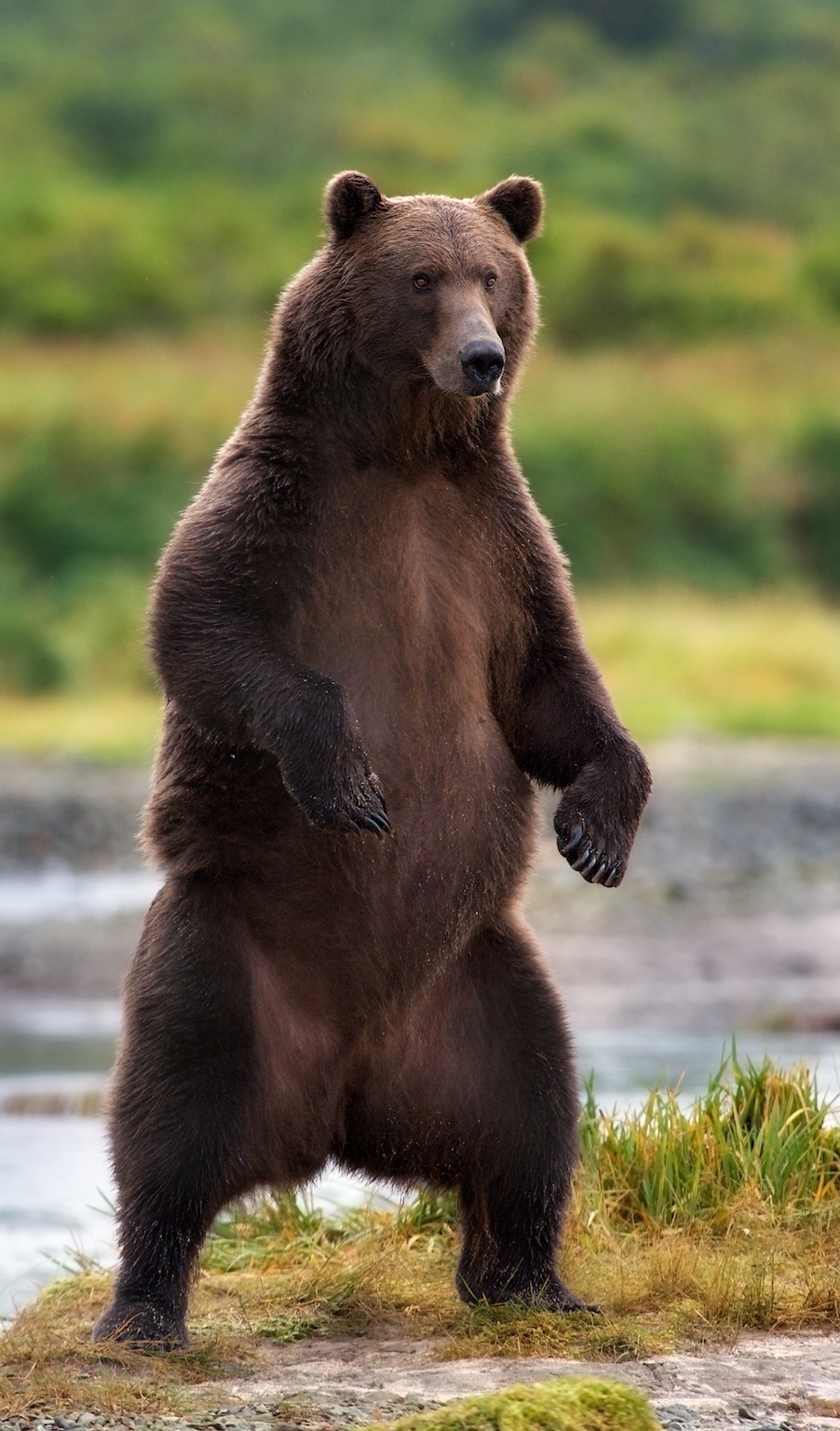 14. Hurricane Ridge, and the rest of Olympic National Park near Port Angeles, Washington, has abundant deer and one of the larger Roosevelt Elk herds in the USA. www.nps.gov/olym
15. Haines, Alaska has bald eagles by the hundreds. This is not a secret place. It will be crowded and weather can be iffy, but I've been lucky here and got many amazing flight shots in the surrounding area. www.haines.ak.us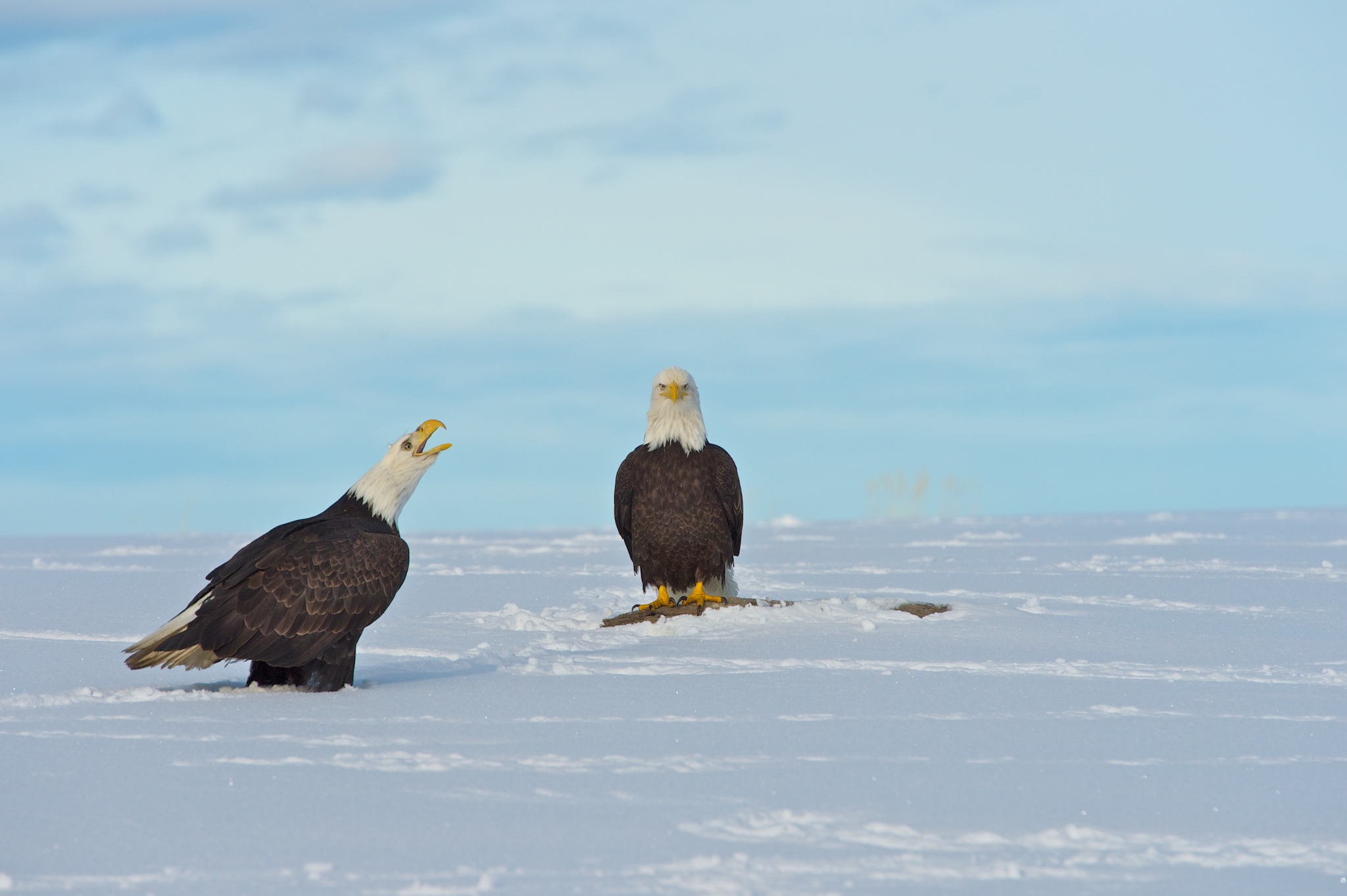 16. In spring at Malheur National Wildlife Refuge in Southeastern Oregon, you can photograph cranes, snow geese, raptors, and more. http://pacific.fws.gov/malheur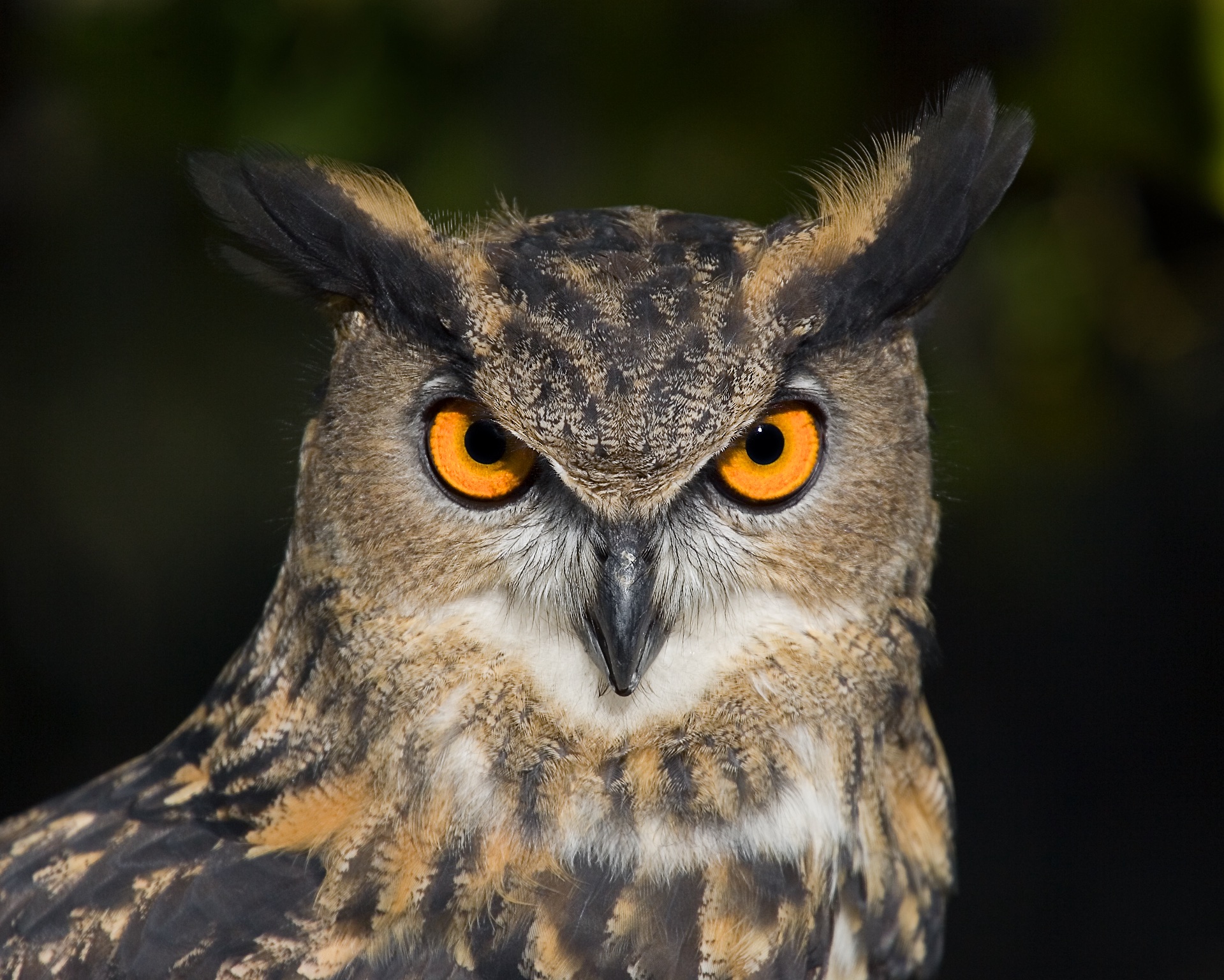 17. Grand Teton National Park, Moose, Wyoming is best known for moose. It's also known for elk, pronghorn, mule deer, and bison. (Note: The rangers here are a bit overzealous, so you should realize that while the spot is ripe with subjects, getting close enough to them to shoot can be a challenge. Bring your longest lens.) www.nps.gov/grte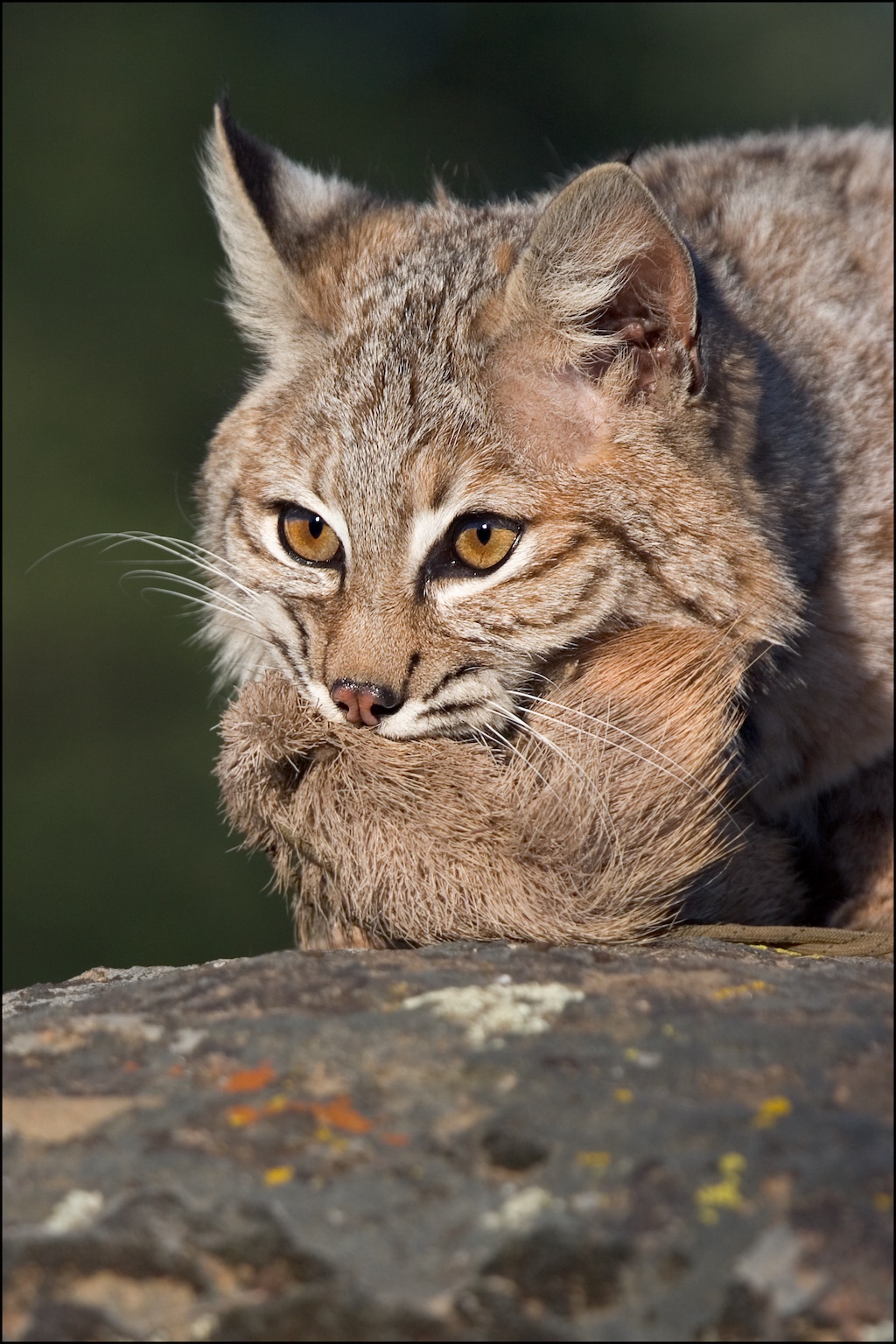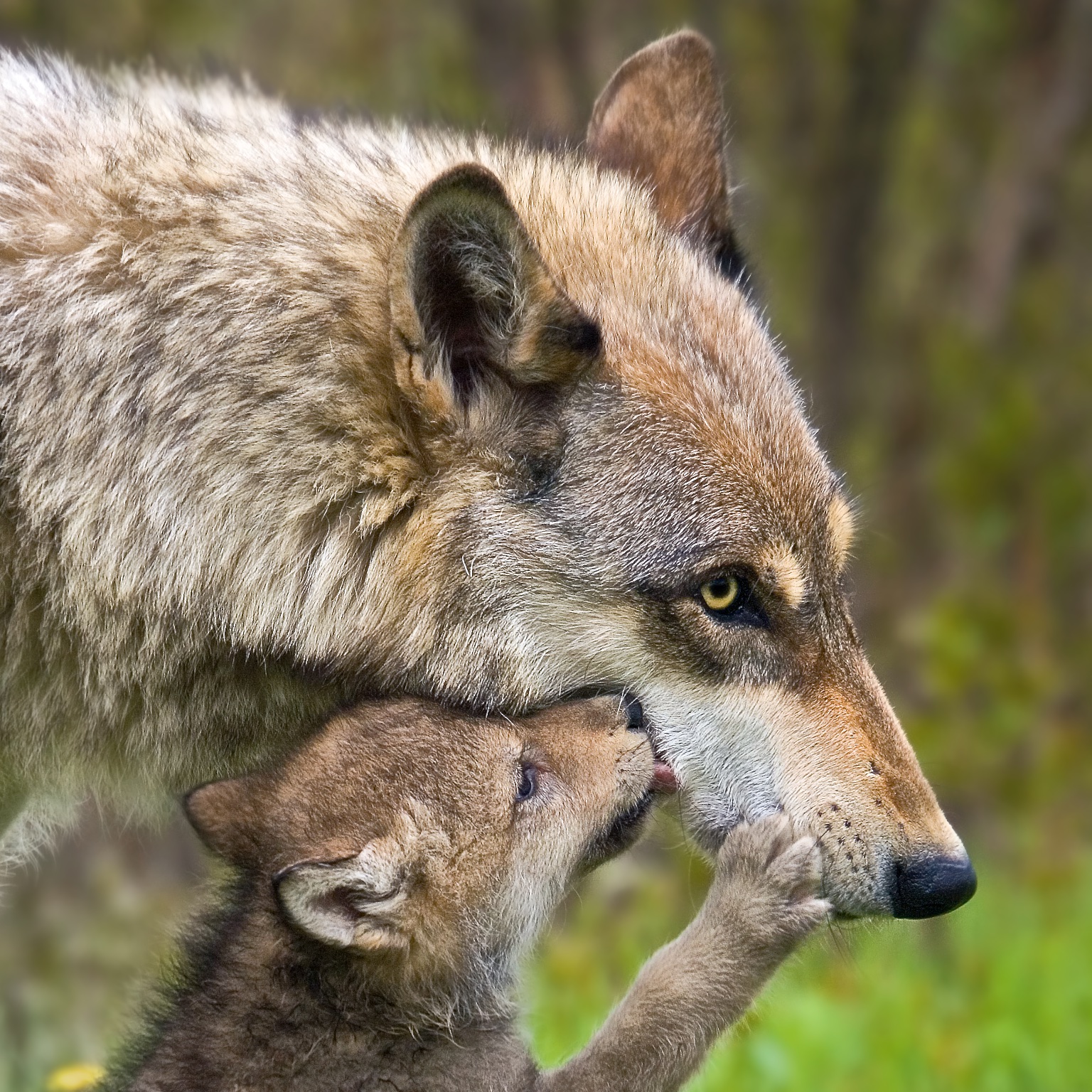 18. Washington's Skagit Valley is a great place in Western Washington for winter snow geese, dunlin, raptors, and swans. www.visitskagitvalley.com
19. La Jolla Cove, near San Diego, California, is where brown pelicans and seals are abundant. Early January is the best time to go because the pelicans are in their full breeding plumage. You can work with 200–300mm lenses here, but may need a 600mm for full-face portraits. www.sandiego.com/beaches/la-jolla-cove
20. Fort De Soto Park, Tierra Verde, Florida, has white sand beaches and plenty of shore birds in breeding plumage every April. http://fortdesoto.com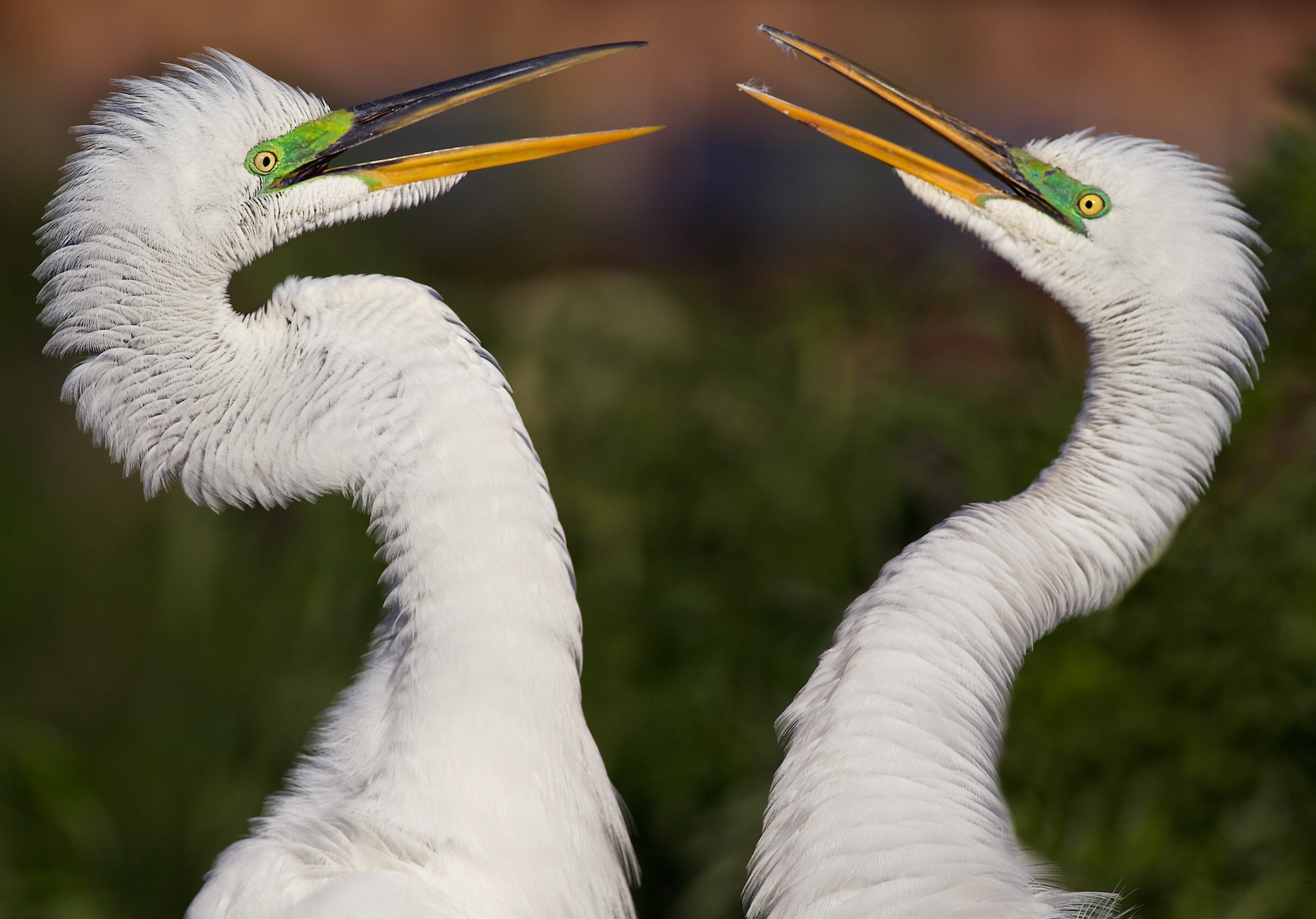 ALL PHOTOS BY SCOTT BOURNE.