Create Compelling Photographs
If you're in need of a photographic creative boost, you've come to the right place. Enjoy the following ideas and tips that come from my latest book, Visual Poetry: A Creative Guide for Making Engaging Digital Photographs (www.visual-poet.com).
1 [WIDE-EYED WONDER]
When someone watches something with wide-eyed wonder, what exactly does that mean? There's the childlike connotation: a sense of wonder, astonishment, and surprise. That's exactly how I imagine the personality of my wide-angle lens. When I look through, the lens begs me to see the world with wonder and awe. A wide-angle lens allows you to quickly change perspective, bending lines or causing them to travel down the frame. And when you're shooting a larger scene, get low and close so you have a subject in the foreground of the scene.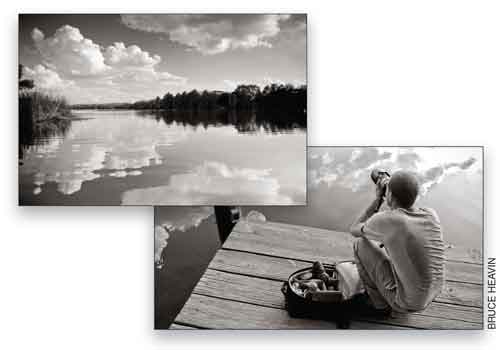 2 [MOVE]
One of my favorite lenses is a 50mm. I think of this lens as natural, honest, reliable, dependable, and fair. It's an unpretentious lens with an earnest and genuine soul. It's not overly dramatic, and it definitely doesn't play tricks. The fixed and normal focal length lens requires that you do the work, move your feet, and engage. Regardless of what you use, approach your other lenses the same way. Rather than relying on the lens to create the shot, move up, move down, and get close and around until you find what works best.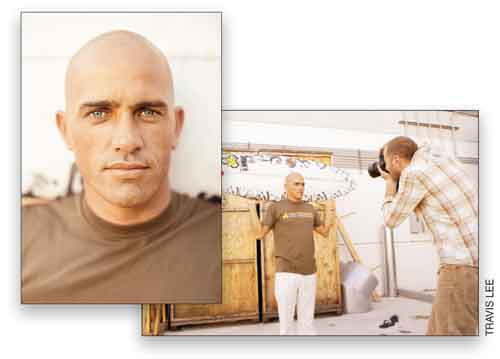 3 [KEEP IT SIMPLE]
I agree with what Rodney Smith once said, "Composition is to photography what rhythm is to music." If you want to create more compelling photographs, you need to keep things simple. As you move and change your perspective, look for line, shape, and form. Remember that composing a photograph isn't only about what's inside the four walls of a frame; rather, it's about what's left behind. The next time you're shooting, remember Ralph Clevenger's words, "Reduce and simplify!"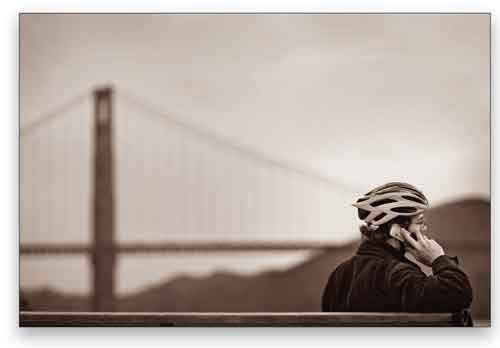 4 [LOOK FOR DIRECTIONAL LINES]
As a beginning drawing student, I remember learning about perspective and drawing with a vanishing point in mind. In photography, similar rules apply. When you're out shooting, look for directional lines. These lines will direct the eye and if framed a certain way, can resolve or converge. Typically, we don't see these very well because our minds "correct" the perspective that we see. To make great pictures, we have to unlearn what we know and follow the lines as they travel through the frame.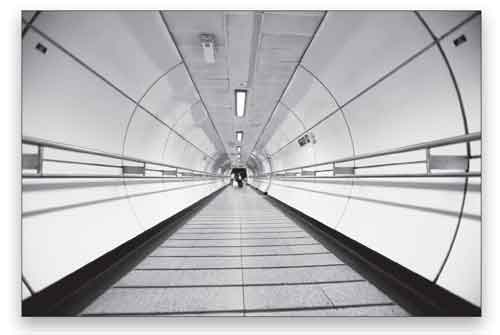 5 [SLOW DOWN YOUR SHUTTER SPEED]
In photography, creating motion can make even the most ordinary or over-photographed scene come alive. And learning how to work with shutter speed can make photography new and fun. When you select Time Value (sometimes called Speed), the camera prioritizes shutter speed and takes cares of the rest. In other words, you can select a shutter speed without worrying about what aperture works best. With your camera on a tripod, try choosing a slow shutter speed and the world will become a blur.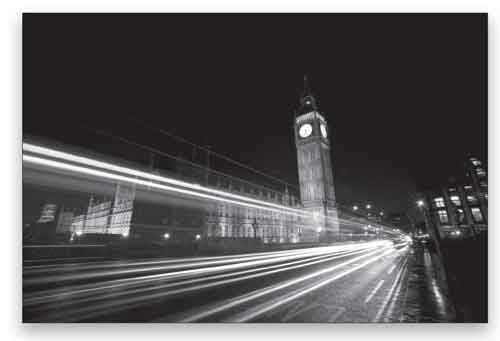 6 [PAN WITH SLOW SHUTTER SPEED]
Panning involves selecting a slow shutter speed and then panning the camera at the same speed as the subject. For example, if a car drove by, you'd focus and position the lens so that it always pointed directly at the car. As the camera was panning to follow the car's pass, you would press the shutter and voilà, you'd have an interesting frame. Dial in the right amount of blur with the shutter speed: slower = more blur; faster = less blur.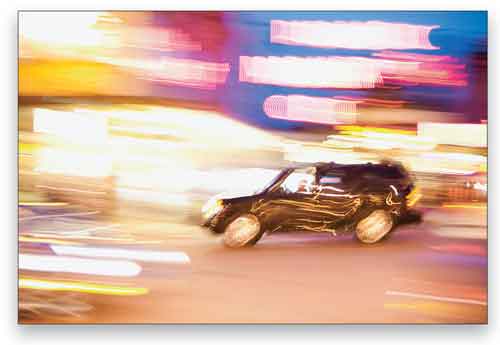 7 [WITH PATTERNS—FILL THE FRAME]
Cameras allow us to see details in really interesting ways. Rather than seeing all the clutter of our world, we can focus on small details, patterns, and more. Fill the frame with a pattern and it will excite the eye, causing the viewer to imagine the pattern extending beyond the edges of the frame. Patterns exist all around us and change with the quality of light. Some subjects come alive with harsh noon light and others prefer more subdued or even golden light. Whatever the light, begin to look for patterns in your day-to-day life.
8 [PHOTOGRAPH ATHLETES AT THE END OF THE DAY]
Athletes and outdoor enthusiasts have incredible energy. It's easy to spot them from a hundred yards away: Athletes look different, the way they carry themselves, the composure and confidence; and they're typically photographed amidst the action. Don't miss out on their moments of repose though. Relaxed and rested, the athlete's kinetic force remains full. I've found that candid is best, as in this shot after a fun day of skiing: Travis and Holly were standing close by the door, I swung my camera around, they briefly looked up, and I captured the shot.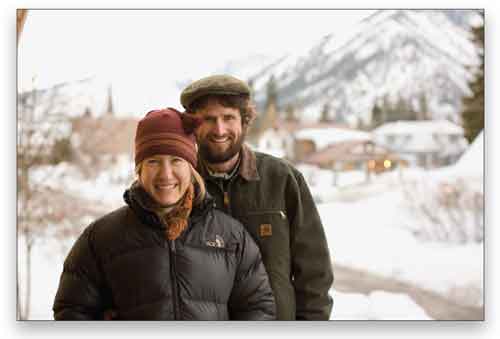 9 [CONTEXT IS KING]
Do you remember as a child seeing a favorite teacher in a store? How could she be here? In your mind, her whole world was the classroom, and that's where she belonged. Seeing her out of context was curious, confusing, and kind of cool. The same goes for athletes and outdoor adventurers. We know where they belong. When we see them out of context, it quickens our view, as in this Ironman World Champion triathlete, in front of an old warehouse wall.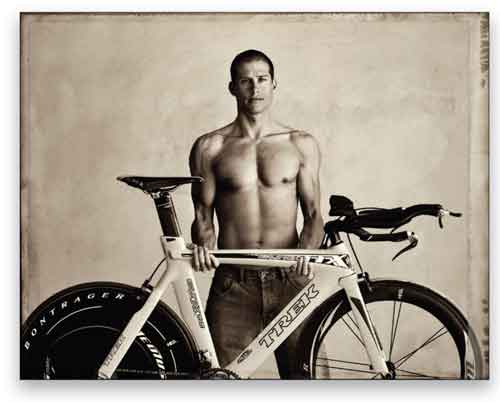 10 [CREATE A SENSE OF SCALE]
Humans have intricate sensory receptors and as a result, it's easy to be overwhelmed. This happens to me every time I hike in the California Sierras: I want to pull my camera out and capture the scene. Yet if we're not careful, our photographs will be lacking and dull. Many times, the remedy is to position the subject to add a sense of scale and grandeur—as in this photograph. Even more, this perspective invites the viewer to find some snowshoes and follow along.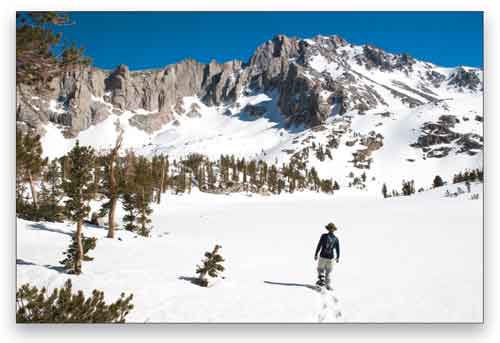 11 [ALWAYS KEEP YOUR CAMERA CLOSE BY]
Keeping your camera close at hand ensures that you won't miss a shot. Whenever I travel or go camping, I set my camera bag next to my pillow so I can take a picture of the first sight I see. Not only does this help you capture some interesting shots, it will awaken your senses to the quality of light and colors that you see as the new day begins. And, as the day progresses, always carrying a camera will continually open your eyes to sights that would otherwise have been lost.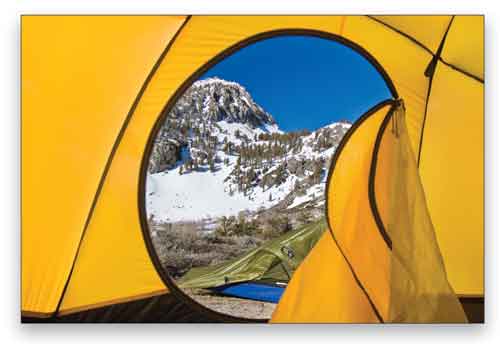 12 [EYE CONTACT BRINGS YOU BACK]
Many of the most compelling photographs of all time have been of people. Portraiture has been of profound interest for thousands of years and its course has been as diverse as its subject matter. While it's impossible to determine the root of our love and fascination with photographs of people, their value—and our interest—continues to grow. The next time you're making a portrait, try for honest, authentic, and strong eye contact in order to create a connection and cause the viewer to look and then look again.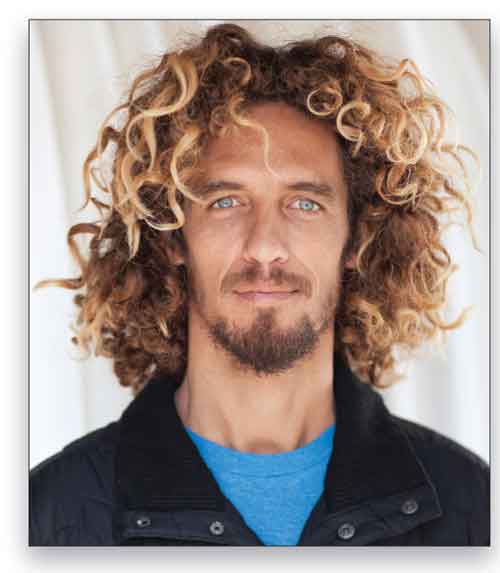 13 [PHOTOGRAPH FAMILY ACCOMPLISHMENTS]
Photographing what's most important to you is key and that's why we take so many pictures of our families. There are times when taking pictures interrupts, and other times when it ignites. Photographing family accomplishments is definitely the latter. Cameras are expected at ballet recitals, soccer games, horse shows, or the top of the mountain after a long hike. When you pull out a camera after a success, it makes people light up, hug tighter, smile bigger, and jump higher.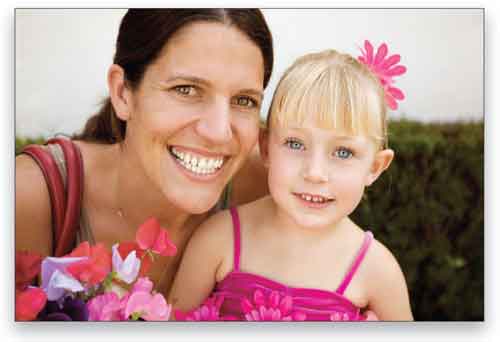 14 [INITIATE AND INSTIGATE]
As a kid, there's nothing better than having a cool uncle and my Uncle Jim was the best. He made us laugh harder than anyone else and bent some of the ordinary rules. When we were with him, we wouldn't get in trouble—my parents let things slide. And the same goes for good photographers. Believe it or not, having a camera in hand gives you a license to bend a few of the rules and act as a catalyst. This means you can ask for different types of behavior—like picking up some fall leaves and throwing them in the air.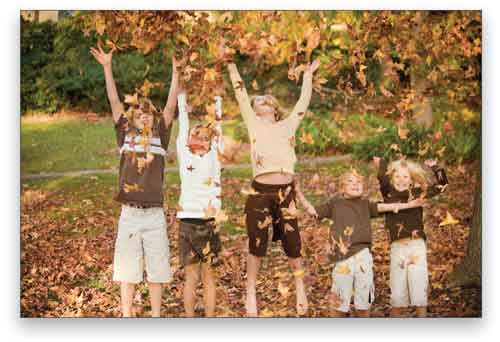 15 [SPEND TIME WITH OTHER ARTISTS]
You need to surround yourself with people who love what they do. As with most professions, photography has its curmudgeons who feed off crushing dreams. Those types of people spread their ideas like secondhand smoke: Don't breathe it in; even better, run the other way. Find people who are passionate and who embrace the challenges of life with grit. Let them be your source of ideas and inspiration. Like surround-sound speakers, let the message of their life stream in from all sides.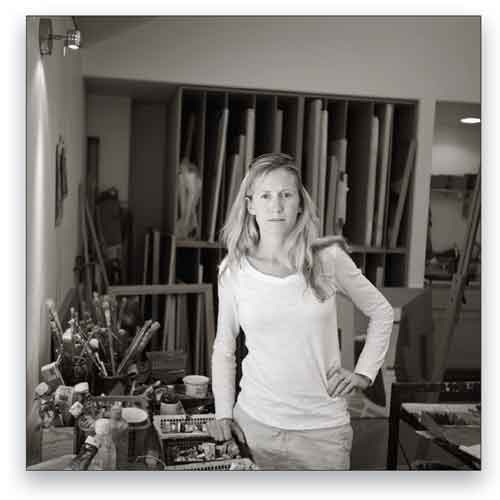 16 [DREAM BIG DREAMS]
Daydreamers know that realism isn't effective. Goals and dreams need to have an edge of unrealistic aspiration to get us out the gate. The more unrealistic the dream, the faster we move. Such dreamers take risks. The best dreams are so risky that they're ridiculed by everyone. When they're accomplished, the redemption is sweet. If you want to go far, you need to begin to dream. As T.S. Eliot said, "Only those who will risk going too far can possibly find out how far one can go."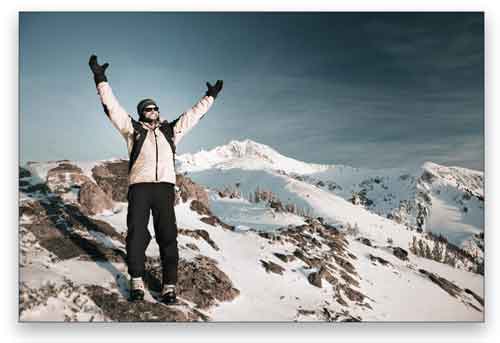 17 [EDIT WITH SOMETHING IN MIND]
When editing your photos, it's helpful to actively think what it is that you actually want; otherwise, editing hundreds of photos dulls your senses like channel-surfing satellite TV. Determine a few qualities that you want. For example, you could take inspiration from Diane Arbus, who once said, "A photograph is a secret about a secret. The more it tells you, the less you know." Decide to select the photographs that tell enough, but not too much. Create a whole list of criteria and then begin the search.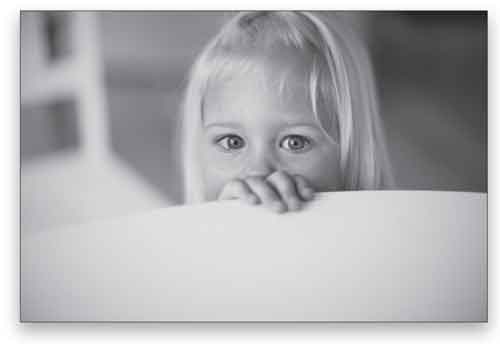 18 [PATH TO BEING A PRO]
Photography is a competitive field. And the path to becoming a pro is littered with broken dreams and ill-used expensive gear. People may say there's no use even trying; you might as well give up. I say no way. The bigger the challenge, the better the reward. Sure, photography might be tough but that's what makes it so much fun. If you find the idea of getting paid to make pictures irresistible, then the time to begin is now! If this article inspired you, then get outside and start taking things up a notch. Go for it!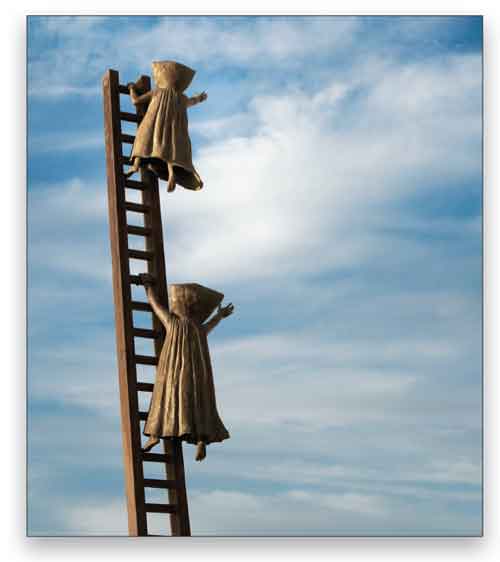 ALL IMAGES BY CHRIS ORWIG UNLESS OTHERWISE NOTED