For Photographer Yulia Gorbachenko, Good Preparation Is Just One Piece of the Puzzle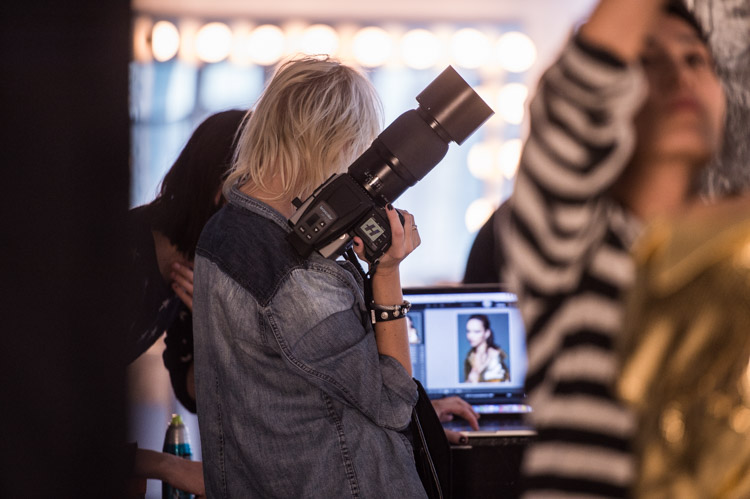 In 2007, Yulia Gorbachenko moved to the United States from Ukraine. At the time, she hadn't discovered her calling, but she was determined to find out what it was, and work extremely hard for it. On her 21st birthday, she received a semi-professional DSLR camera as a gift and began taking photos. That is when she discovered her passion.
While living in New York, she developed her bold, visual style, graduated from the School of Visual Arts with a Master's Degree in Digital Photography, and grew to specialize in fashion beauty photography. Known for eye-catching portraits, it's the perfection aspect that attracts her to the field. After all, "you can't hide bad makeup, hair, nails or wrinkled clothes under big sets," she says. "In a photo, every detail is revealed to the viewer – so it better be perfect!"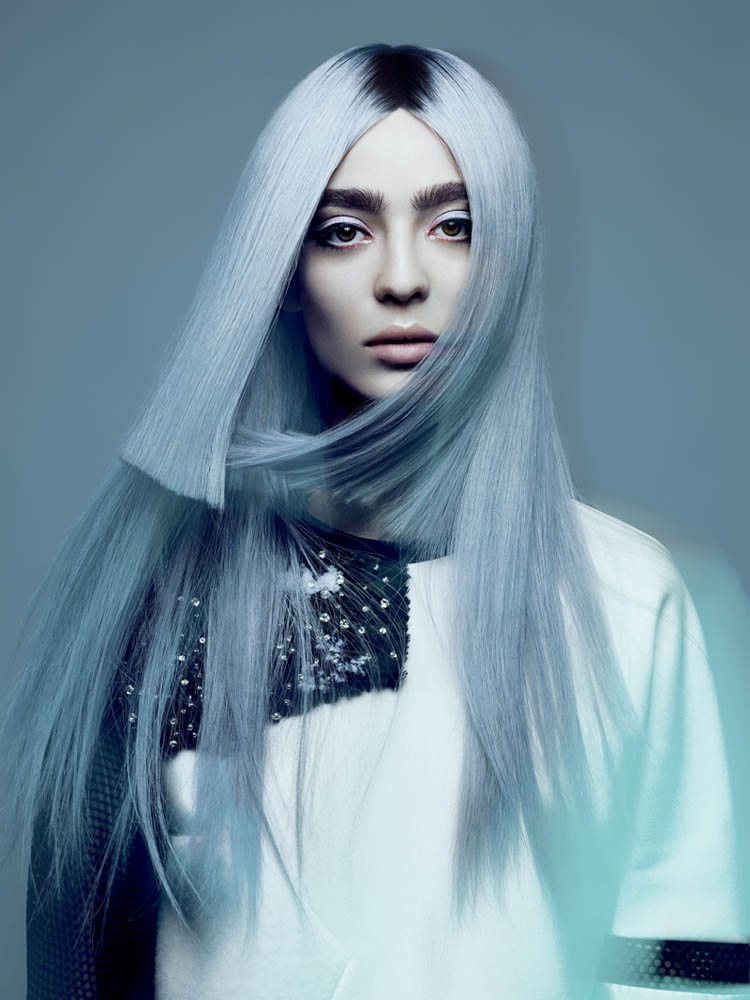 Gorbachenko's portraits are colorful and expressive, but refrain from a maximalist style. Her work is deliberate and everything she does has purpose thanks to her keen attention to detail. "I enjoy thinking over every makeup/hair/nail look, getting inspiration, putting the mood boards together," Gorbachenko explains. "Thinking over poses, angles, attitude…so when I get on set, I'm fully prepared and know what I want to achieve from the shoot."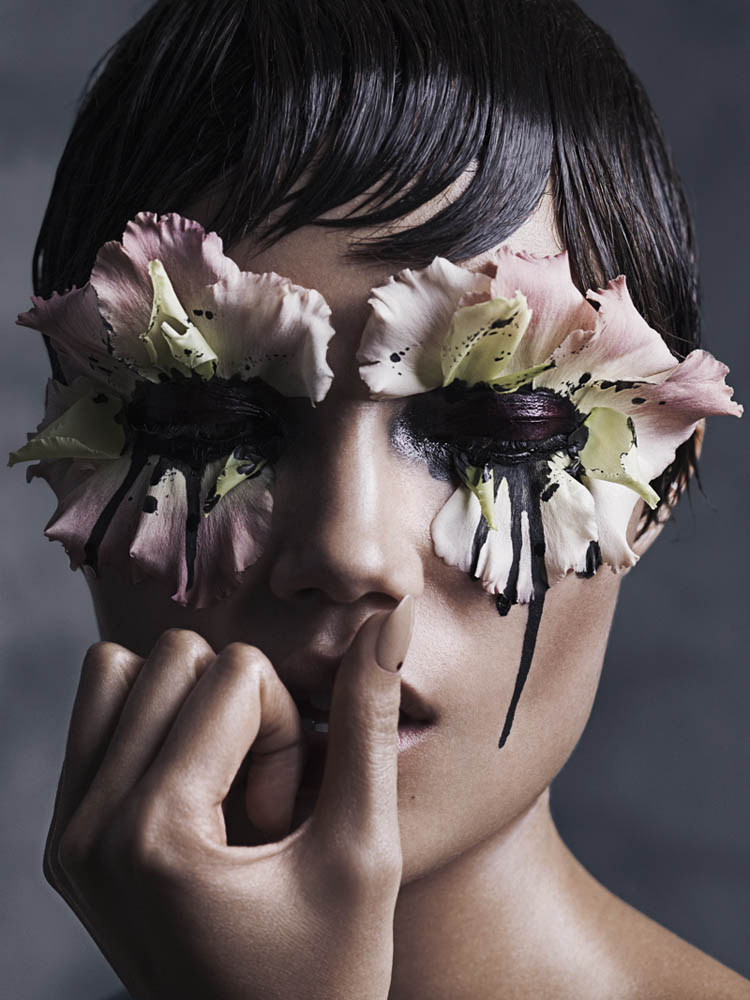 Lighting has a tremendous effect on the overall look and feel of a portrait. This is an element that Gorbachenko pours over, and she has a clear image of the final lighting setup before a shoot begins. Preparedness can have its limitations, however. If everything is thought of and accounted for, it leaves little room for spontaneity. That's why Gorbachenko always opens herself up to unexpected model poses (allowing them to move freely), emotions, and experimental makeup/hair/nails/ and clothing. "If it doesn't work—we can always fix it on set, I don't rely too much on retouching." This approach is the best of both worlds. It exercises some control, establishes parameters to work within, yet treats the shoot like a living organism. This allows it to grow and change into something that feels fresh and new. "Sometimes," she says, "the results are even better than I could have imagined."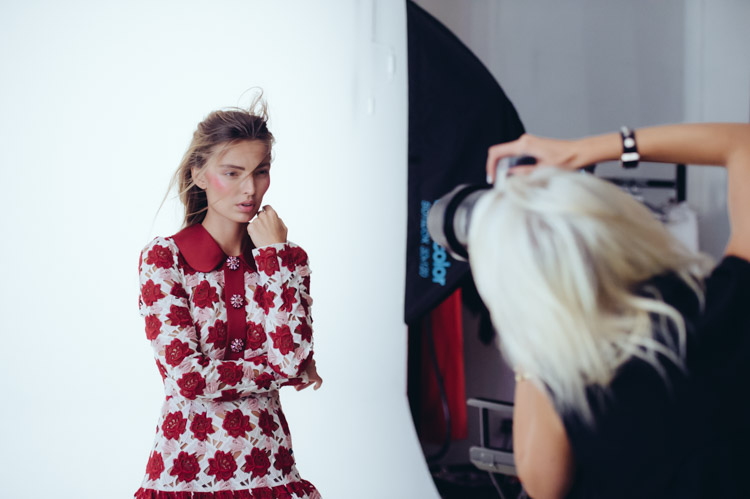 Photo by Grant Friedman
Gorbachenko strives to make each project better than the previous one. When asked about a noteworthy shoot, she replied, "I think that the most recent shoot is usually the most memorable experience. I invest so much energy in every shoot that I do, starting from planning to putting the finishing touches with my retoucher." A great team is important, as well as an exciting opportunity to collaborate with the most talented minds and models in the industry. It's afforded her the opportunity to work with powerhouses such as Garnier, Guess, L'Oréal, Make Up For Ever and Sally Beauty.
For Gorbachenko, finding her bliss was the key to unlocking success, and a reminder for those who are still looking for theirs—don't give up. "Sometimes I can't believe I have been able to achieve what I have achieved so far," she says, "and I can't wait to look back again in a few years."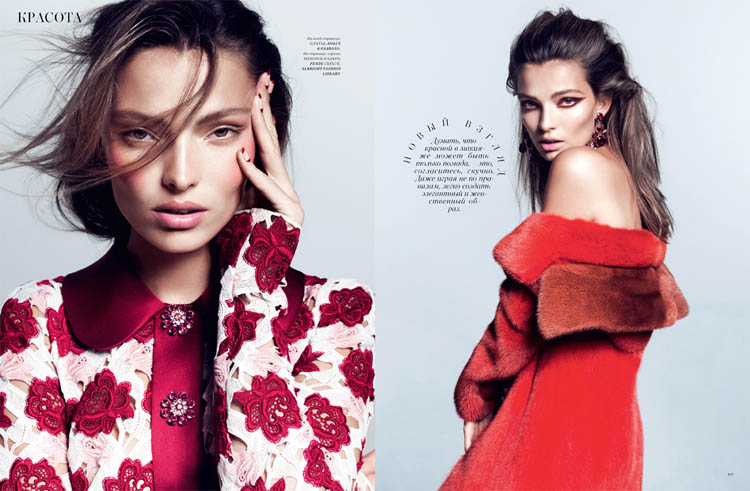 To see more of Gorbachenko's work, visit her website. Some images are NSFW. All photos used with permission. Behind the scenes photos and video by Grant Friedman.