Senior Portrait Secrets
Editor note: This article is from the March 2015 issue of Photoshop User Magazine, pages 68–72
With the age of digital photography, getting started in the senior portrait business can be both simple and difficult. Anyone and everyone can be a photographer, but the key is finding a way to stand out so people will take notice.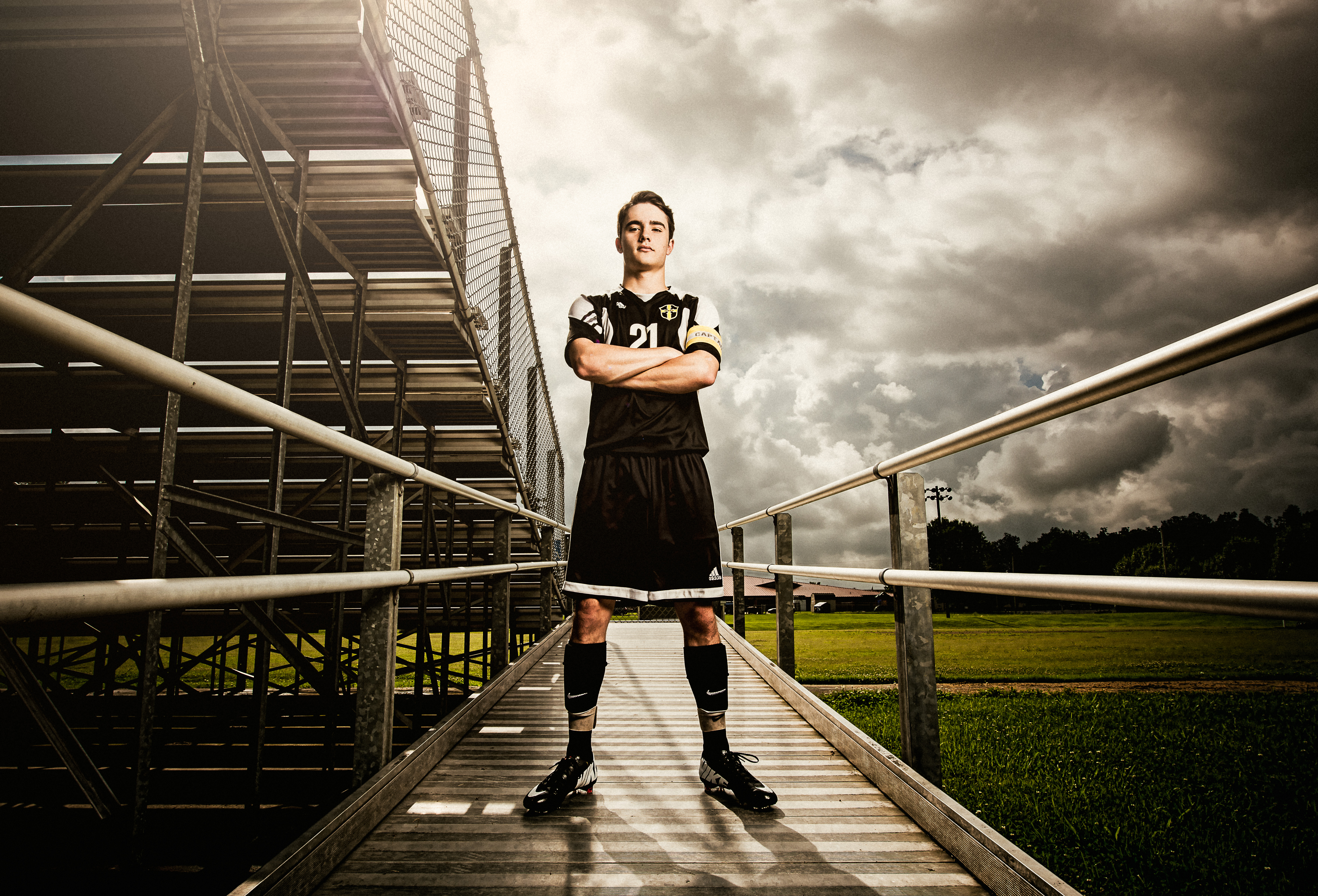 I started my photography career in an unconventional way. In my former life, I was a graphic designer. I did that professionally for about seven years until I moved back to my hometown of Paducah, Kentucky, and had no clue what I was going to do for work.
With hopes to start a graphic design business, I thought maybe learning a little photography might be beneficial. The first camera I bought was a Nikon D90, which was perfect for taking action shots at local football and basketball games. I love sports and knew this would be a great way to practice. Not long after doing this, a parent who had seen me at several of the local football games approached me about doing a portrait session for his middle school son and a couple of his friends, so I thought, "Hey, why not?"
Nervous as could be, I stumbled through that first official shoot, clueless as to what I was doing. I had one decent light at the time with a softbox, a couple Kelby Training videos under my belt, and my graphic design background to fix my mistakes (and there were a lot in the beginning), but I didn't have much of a clue how to pose or direct a person. The end product from that shoot was something that stood out in our community, and from that point on, I had seniors calling me for sessions.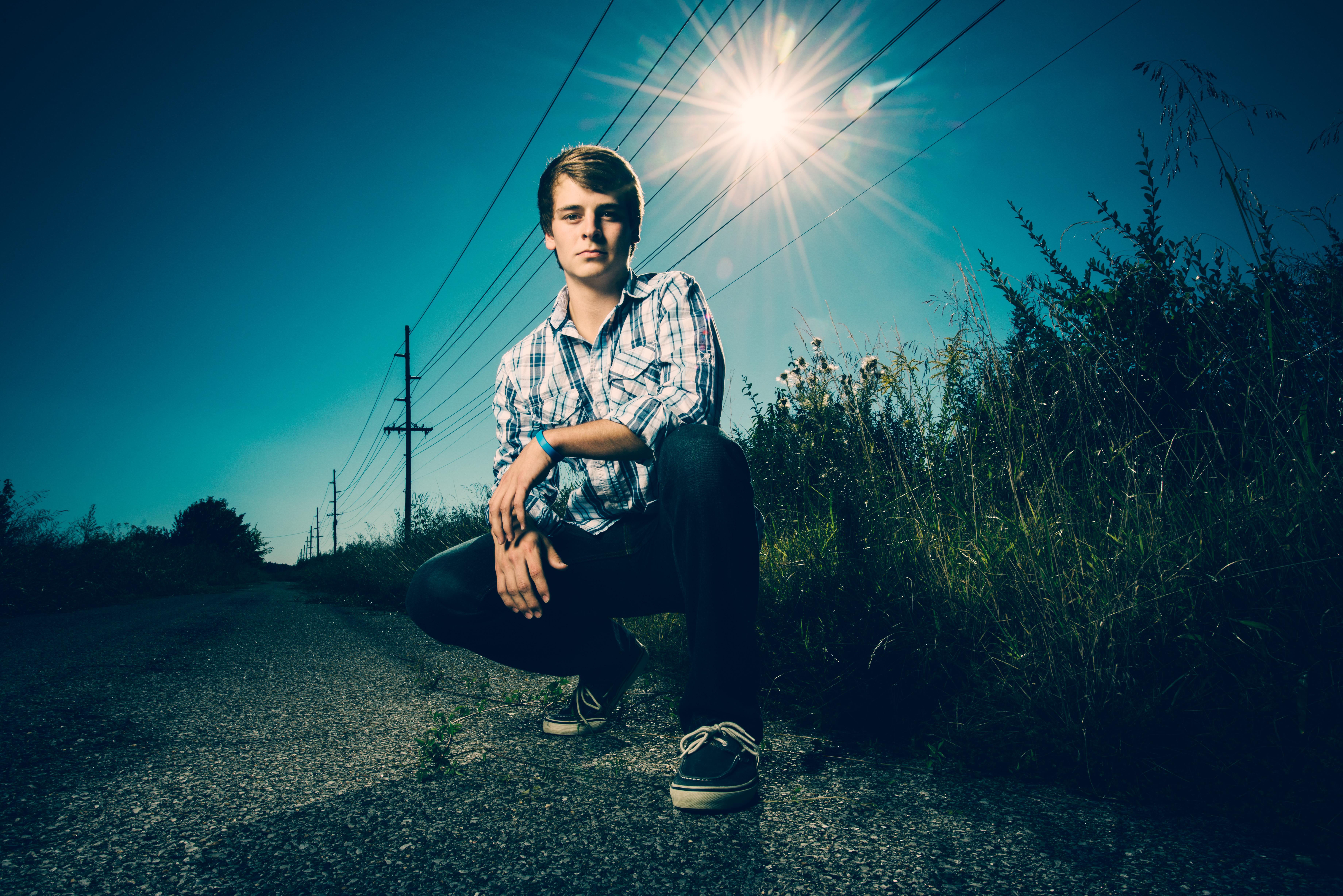 I never intended for it to become a full-time business. I loved the creative aspect of taking pictures, but I knew nothing about business, so I got lucky. I have learned a lot along the way, and continue to learn more. When you stop learning, you stop growing. I was fortunate to get good advice from good people along the way, so it's great to be able to share a few pointers of my own.
Get Your Foot in the Door
As I mentioned previously, I landed my first portrait shoot because the parents had seen me taking action shots at football and basketball games. It doesn't have to be sporting events; you can volunteer your time at career fairs, pep rallies, dances, expos—anything that gets you into the community. If parents and kids see you regularly at events, they'll be a lot more likely to approach you about doing a portrait shoot. Be friendly and committed to going, and you'll earn their respect and trust, and in turn, their business.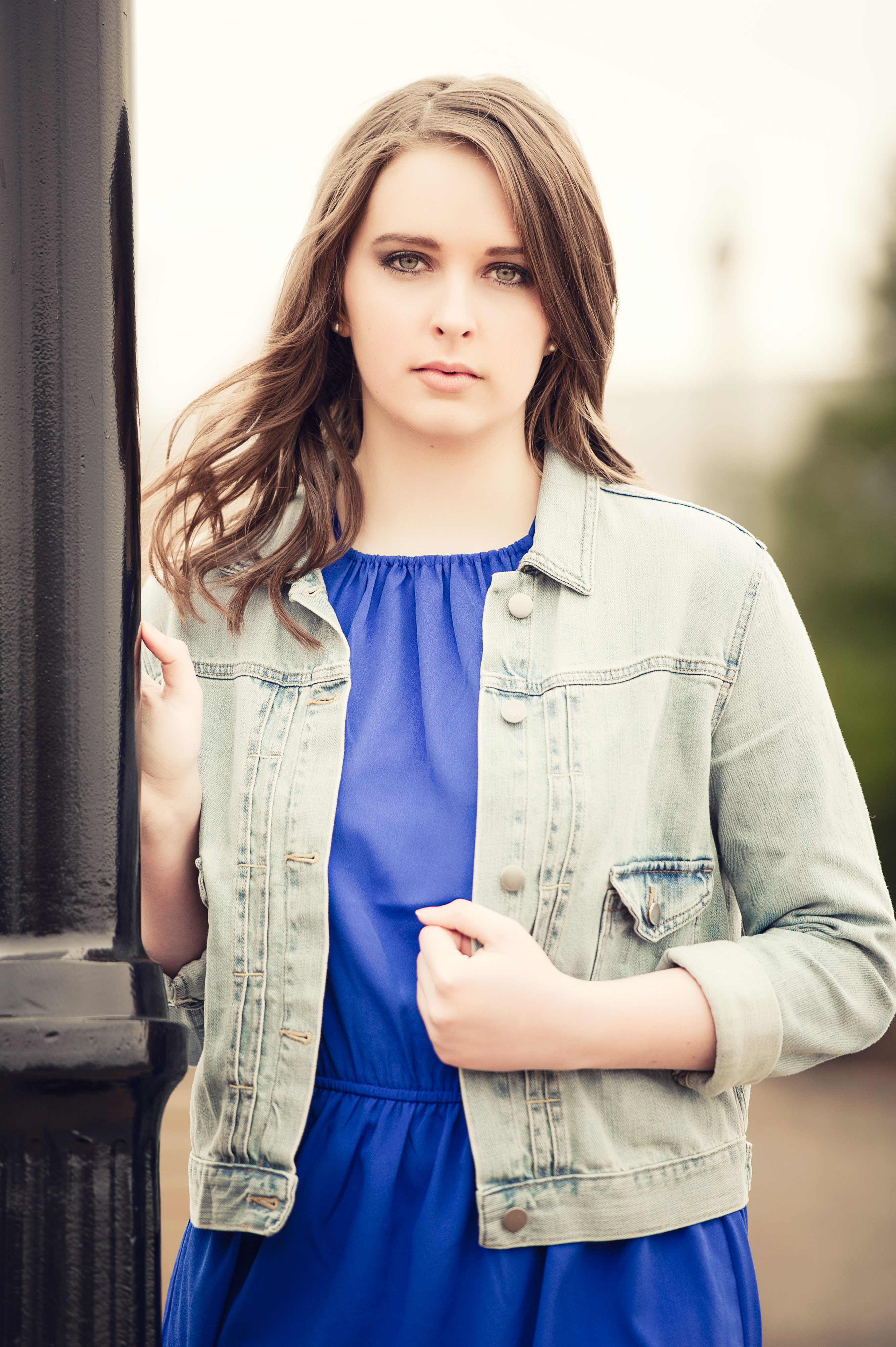 Enlist Guinea Pigs
You have to prove yourself and get people talking about your amazing pictures. Ask people you know if you can take pictures of them or their kids. Charge them nothing and let them buy prints at next to nothing. They're giving you practice, as well as materials to market with. I find that enlisting guinea pigs is always important, not only when starting a business but also when I have new ideas. I recruit help from local high school and college kids try new ideas, and if they don't work, it doesn't matter.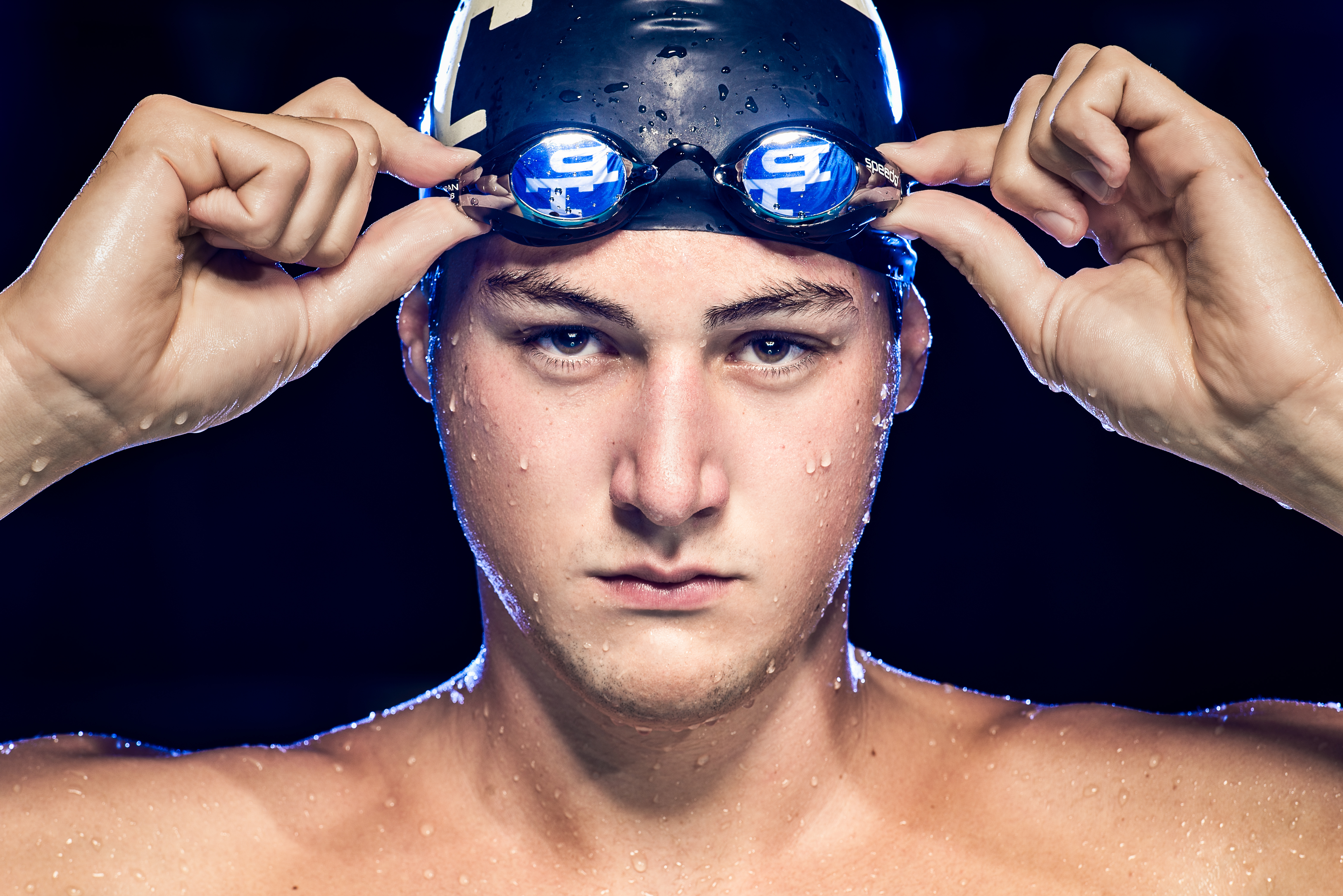 Use Social Media to Your Advantage for Marketing
Marketing can get expensive quickly, but social media is free (for the most part) and can be a great asset. I have learned that after each session, posting a few of your best photos from the session can really get your work seen by a lot of people (I always ask first to make sure it's okay with the client—it usually is). Parents want to show off their kids and kids want to show off their senior pictures. Tag them in those pictures and their friends all see them—instant free marketing.
Have a Signature Look but Be Willing to Change with Clientele
In the business of senior pictures, kids are your clients, and kids change. What's cool one year is totally uncool the next year. You want to stay cool (or whatever the current word for cool is). Senior pictures are a big deal to these kids, and they compare photos. Kids, for instance, aren't very into Facebook nowadays; that's where you get the attention of the parents. To get the kids to take notice, you now want to target Twitter and Instagram.
You also don't want to be known as the photographer that's "so last year!" Sure, you have your certain look; after all, that's the reason they came to you in the first place, but give them options and change things up. Offer different places to shoot on location as opposed to typical run-of-the-mill senior pictures and always be on the lookout for new places to shoot. Give them choices and make the experience personal to them. Offer options like hair and makeup from a trendy salon, or partner with a local boutique to offer coupons to your clients. Stay in the know about what's hip and trendy in the high school scene.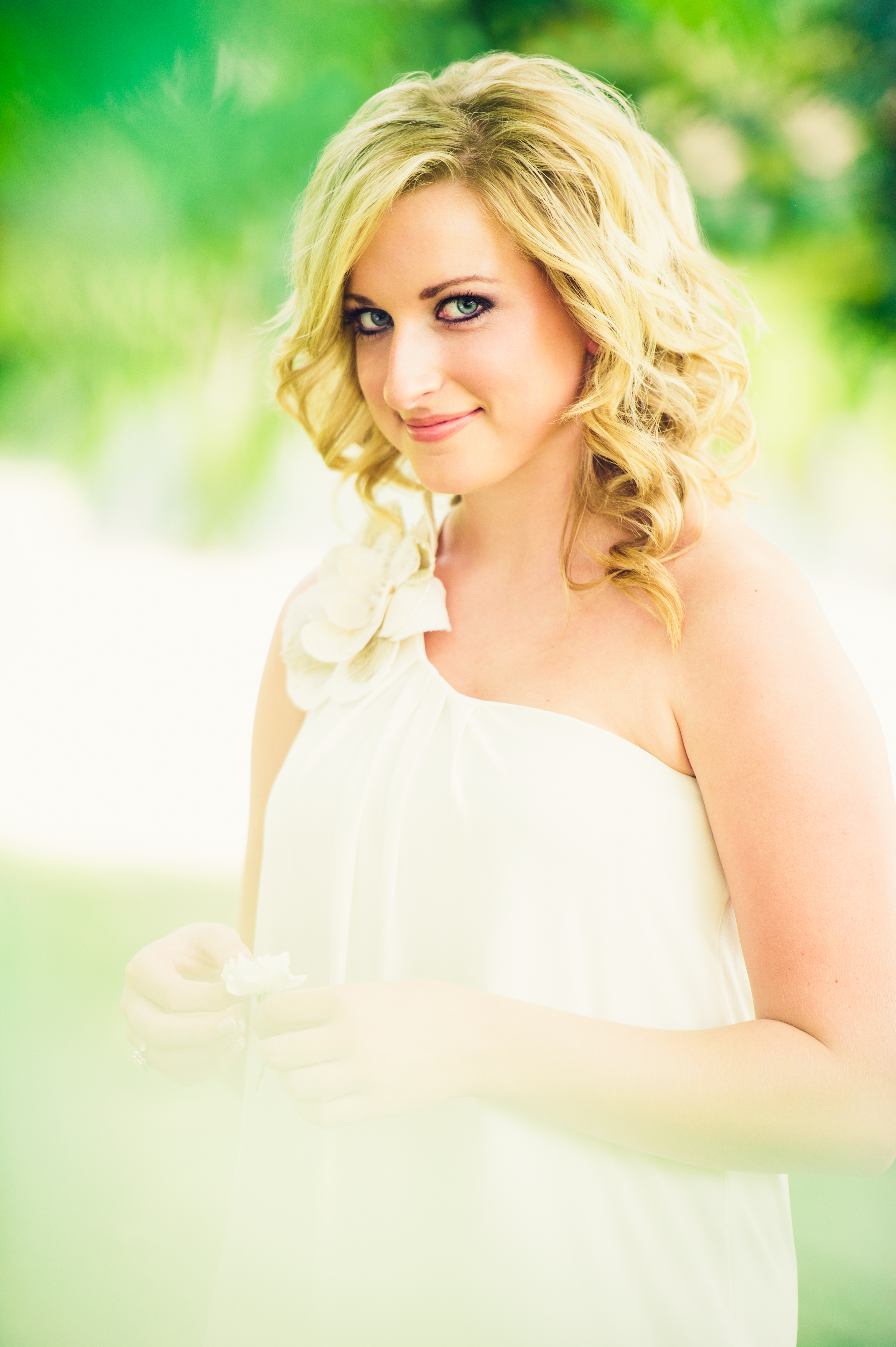 Use Lighting, Photoshop, and Retouching to Create a Look
With photography growing more competitive, developing a style is more important than ever. Off-camera lighting and Photoshop are huge for this. Learning off-camera lighting is a big deal because most photographers are scared of it. If you can learn how to use just one off-camera light on location, it can give you a different look and help your work stand out. There are a lot of affordable options available for studio strobes and battery packs. Off-camera flashes can be a great option, as well.
Lighting and retouching are great, but when used in combination, they're even better. Developing a retouching style, coupled with off-camera lighting, can help you create a distinctive look. I use Lightroom for basic edits and coloring, then finish the images with techniques I've developed over time in Photoshop. There are also a lot of great actions and third-party plug-ins that you can buy to help give you a different look. A few plug-ins I use regularly are the Google Nik Collection and Topaz.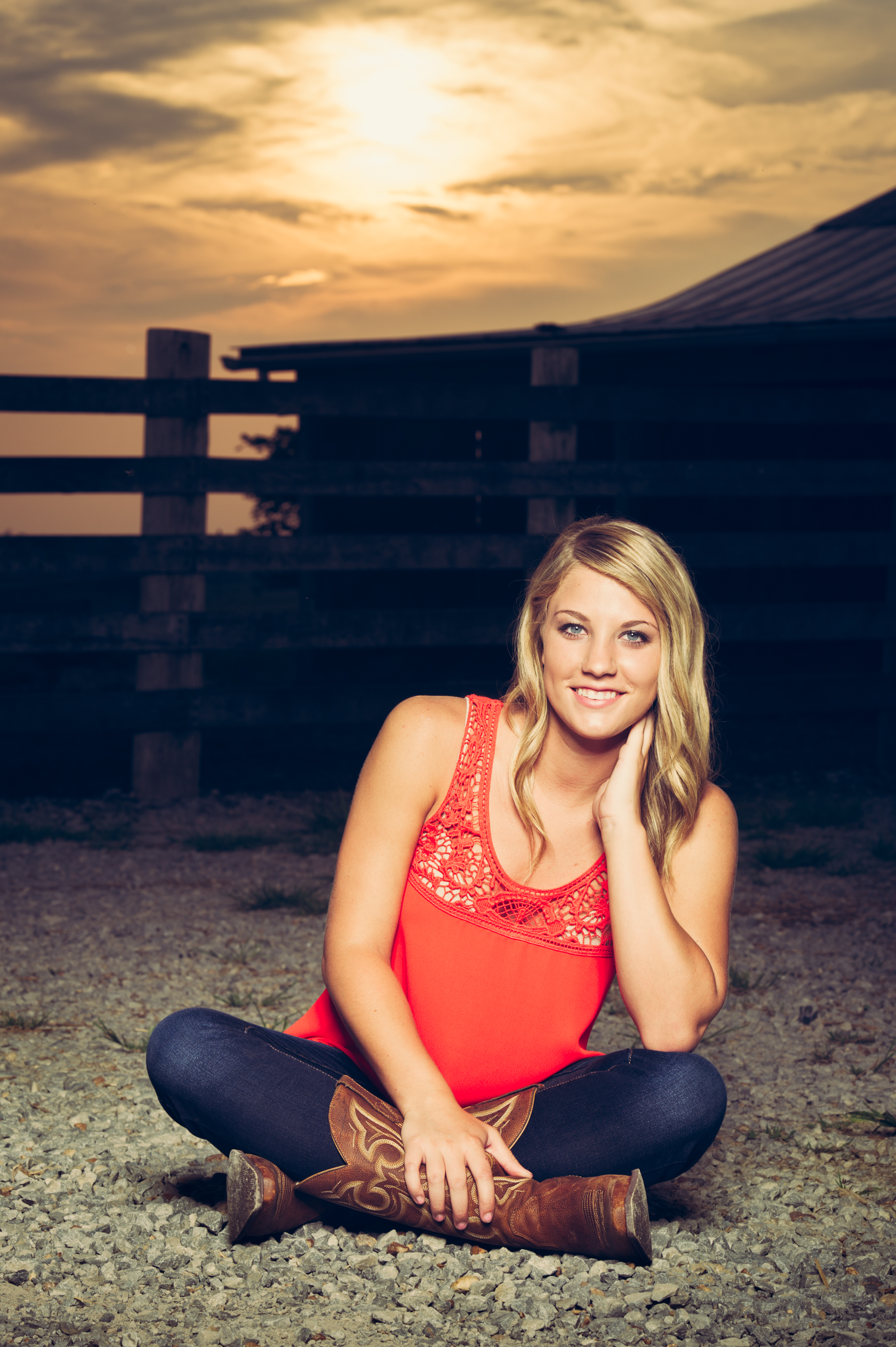 Give Them a Wide Variety of Photos
While using off-camera lighting is great and can set you apart from your competition, it shouldn't be used exclusively. I always try to take a mixture of lit and unlit shots for my seniors so they have a wide variety from which to choose. The same exact shot can look drastically different when lit and shot again with natural light. It's always fun to hear, "How'd you do that?" from the kids and parents. This can give you shots that are very different in the same location, which helps you keep your shoot time to a minimum and gives the clients options. They love options and will likely spend more.
Always Be Willing to Try a Client's Suggestions
Clients will regularly have suggestions or ideas for photographers, but it seems to happen even more with seniors, especially with Pinterest being so popular. You want your seniors to feel special and enjoy their experience with you, so be open to their ideas (as long as they aren't totally taking over the shoot, of course). I have seen many photographers who refuse to follow clients' suggestions, and some who control the shoot down to the way a finger or foot is positioned. Bad idea. Oftentimes these ideas are good, but you'll inevitably run across some that aren't. Just give them a shot and put your own twist on it; they'll either see that the idea doesn't look so great or they'll be happy that you pulled it off (although they might take the credit for it).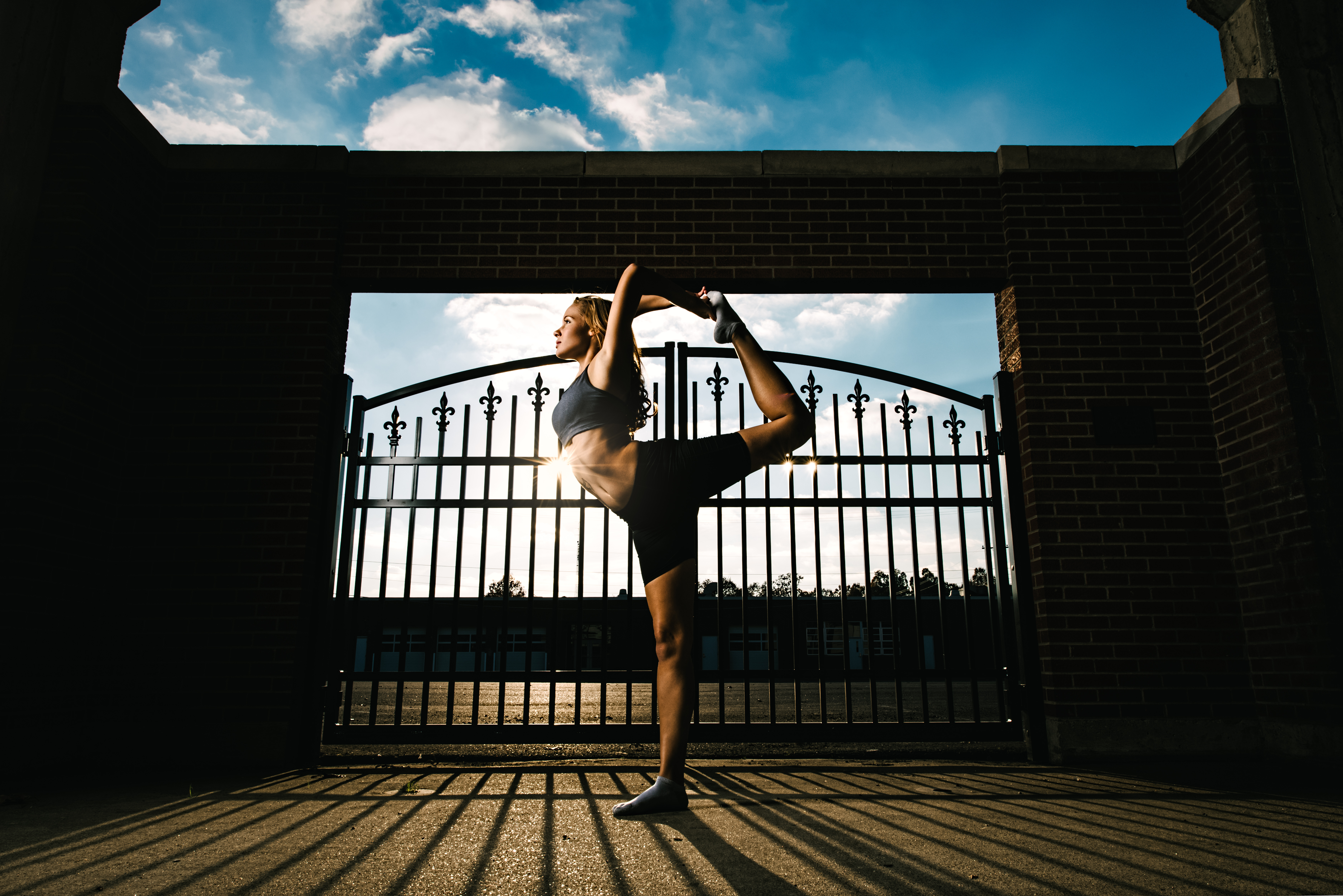 Keep Energy High Through the Shoot and Give Them Lots of Positive Feedback
Remember, average teenagers aren't models, so you'll have to give them lots of direction, encouragement, and positive reinforcement throughout the shoot. Chances are, even the confident seniors are somewhat nervous when put in front of a camera. One thing I would suggest is taking one of your signature shots up front and showing it to them. For instance, I'm known for super-dramatic, lighted shots (maybe wide-angle). I show this to them and it gets them excited for the rest of the shoot. A relaxed client is always easier to work with and you'll get great shots.
Have Them Come in to Order
Invite them to your studio or home office to view their pictures. Please don't be a cheesy salesperson; your work should sell itself. Make them feel at home by offering them something to drink or having snacks sitting out for them. Present them with a slide show of all of their pictures, introduce your products to them, give them recommendations, and take your time to show them that you're there to help them. Chances are they'll be grateful.
Start an Ambassador Program
This is something I didn't do until recently, and it has helped build senior clientele a lot. Selecting a few clients to represent you and your studio as ambassadors will get them excited. Offer them incentives for referrals and let them do your marketing. As I mentioned before, kids love showing off their pictures, and word of mouth is huge in high school.
Senior Pictures Only Happen Once, So Make It an Experience They Won't Forget
Make each senior feel important and special, because he or she is the celebrity for the day. Get mom or dad involved if they come to the shoot. Make it a fun experience from beginning to end for everyone.
That's a Wrap
Taking senior portraits can be rewarding, and we love to hear that we made their experience fun and that we were easy to work with. Whether it's making them feel like models or professional athletes, senior portraits can be fun to take and a great way to earn a living as a photographer.

ALL PHOTOS BY MATT HERNANDEZ
This article is courtesy of Photoshop User magazine, the official publication of KelbyOne, which provides quality online education for creative people. For more information, visit KelbyOne.com