Digital Video Solutions: Coming Attractions
Question: Rod, I desperately need an unconventional solution. I have to file a report justifying my trip to Las Vegas for the annual National Association of Broadcasters (NAB) Expo and Convention. Unfortunately, this was the worst year for new product introductions in the last 10 years. Can you tell me what happened or share with me what I missed?

Answer: While I don't think it was as bad as the various blogs and discussion forums made it sound, it's true that the NAB Expo this year didn't have a lot of new product introductions from the big software companies like Apple and Adobe. This was mainly due to the fact that most of the companies had already made their introductions earlier in the year, as was the case with Adobe's Production Studio. To see interesting new products this year you had to go a little off of the beaten path. Here's my NAB roundup of products you may have missed.
The RED ONE
This new film-quality camera seemed to have the most buzz at the show. RED Digital Cinema Camera Company (www.red.com)—started by Jim Jannard, the founder of the Oakley sunglass company—is the developer of this digital video camera called RED ONE, which is capable of recording resolutions up to 4520×2540. This is possible because of a new sensor that's large enough to adapt to standard 35mm lenses normally used by film cameras. The best part is that the camera is expected to be sold in a base configuration for as little $17,500 (about one fourth of what competitors charge) and should make a big impact in the digital cinematography market. The company hopes to have the camera on the market by the end of the year, and there's already a Wikipedia encyclopedia page for more about this next generation camera: http://en.wikipedia.org/wiki/RED_Digital_Camera_Company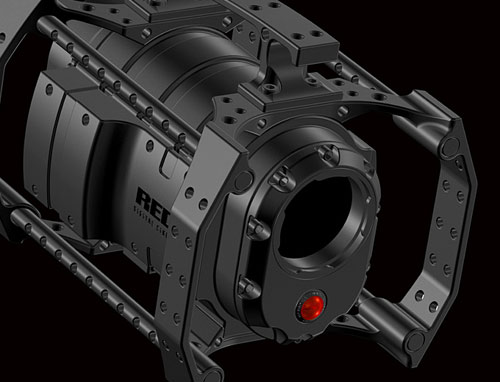 The Blue one
Boris FX showed a number of new products, the most impressive of which was Boris Blue. This new 3D compositing and motion graphics solution is based on the award-winning Boris Red but operates as a standalone application that provides unprecedented 3D creativity with real-time performance to accelerate your workflow. You can now create 3D text and 3D shapes with all types of pixel shaders (including bump maps, noise patterns, natural materials, reflections, and 3D shadows) all in real time!
This Windows-only application uses powerful OpenGL programming to achieve its results, so specific graphic cards are required to run the application. See the approved list at www.BorisFX.com.
Boris also introduced Boris Red 4 and Continuum Complete 4, which the company demonstrated in its booth running inside Final Cut Pro on an Intel-based Mac. Red 4 adds 16-bit color support, more than 40 new filters, vectorization of raster images, enhanced support for Wacom tablets, a new paint engine, EBU subtitle import, and improved integration with Avid NLEs. The Universal binary version of Continuum Complete will ship sometime after Red 4.
The Avid one
Speaking of Avid (www.avid.com), they were one of the few big companies that showed brand-new products in their booth. One of the most startling announcements to me was the introduction of a software-only version of Media Composer. No additional hardware required. This means you can now run a full Media Composer on your laptop! The new software delivers comprehensive HD support for both the Mac and PC, leveraging the latest in multicore CPU and GPU power available to both platforms. The software also supports full-screen DVI output of SD and HD material. There is also new Mac support for Avid Adrenaline and Mojo hardware.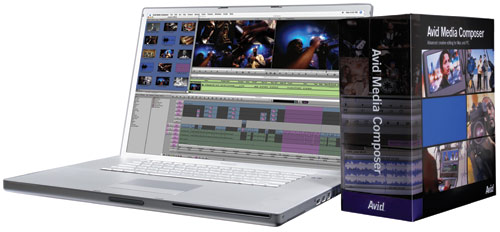 Avid also announced Xpress Pro 5.5 for Mac and Windows (in one box). Available in June for $1,695, the new version adds support for HDV and DVCPRO HD, as well as Sony XDCAM and the new P2 cards from Panasonic. On the Mac side, Xpress Pro 5.5 adds expanded film support, including normal and advanced pulldown, and AVX 2 plug-in support.
Avid's audio subsidiary, Digidesign (www.digidesign.com), previewed both Pro Tools|HD 7.2 and a Universal binary update for the Mac to Pro Tools LE and Pro Tools M-Powered. The new release of Pro Tools|HD will come out later in the year and include integrated video editing in the timeline and the ability to play QuickTime files through AVoption|V10 and Avid Mojo, among other new options.
The future
As for what the future will bring, look no further than the Japanese government-funded NHK's Ultra High-Definition 3D TV system. It has a resolution of 7680×4320, which I'm told has 16 times more data than the current HD standard of 1920×1080 (don't ask me how they do that math). The 3D display system used to project these new images is made of dual 202″ DLP projector system with a polarizing filter to create an amazing 3D image. Of course, all of this is just for fun because the Ultra High-Definition TV system isn't expected to be commercially available until 2025!