At a Time When the Print Media Was "Dying" This Illustrator Managed to Double His Income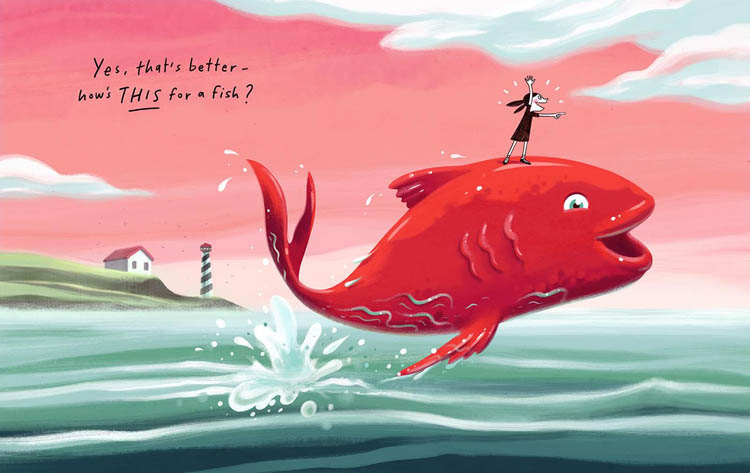 A naturally curious person, Kyle T. Webster has transformed his illustration career, amidst an industry that was once fretting over the fact that print media was "dying." While illustration is perhaps best known for the pretty pictures in books or the ones that grace the covers of magazines, that work is less plentiful than in years past. Now, illustrators must be adaptable, willing to step outside of their comfort zone in order to thrive. Webster has embraced the entrepreneurial spirit, creating two top 50 mobile games and best-selling Photoshop brushes that have impressively doubled his yearly income. In the process, he's also made a name for himself by scoring big-name clients like BusinessWeek, IDEO, Krispy Kreme, Scholastic, and Nike.
Webster was formally educated in design, but spent most of his time taking fine art course such as a figure drawing and painting. "I was not really aware of what an illustrator was while I was in college, though I looked at so much illustration in books and magazines," he told me in an email. "Somehow I did not make the connection until later, when I was employed at a graphic design firm, where we had a library of Illustration annuals." After a couple of graphic designer positions, Webster was eventually hired as in-house illustrator for a creative firm and learned the business of illustration. He worked on freelance assignments at night, and finally quit his day job in 2006 to focus on a full-time freelance illustration career.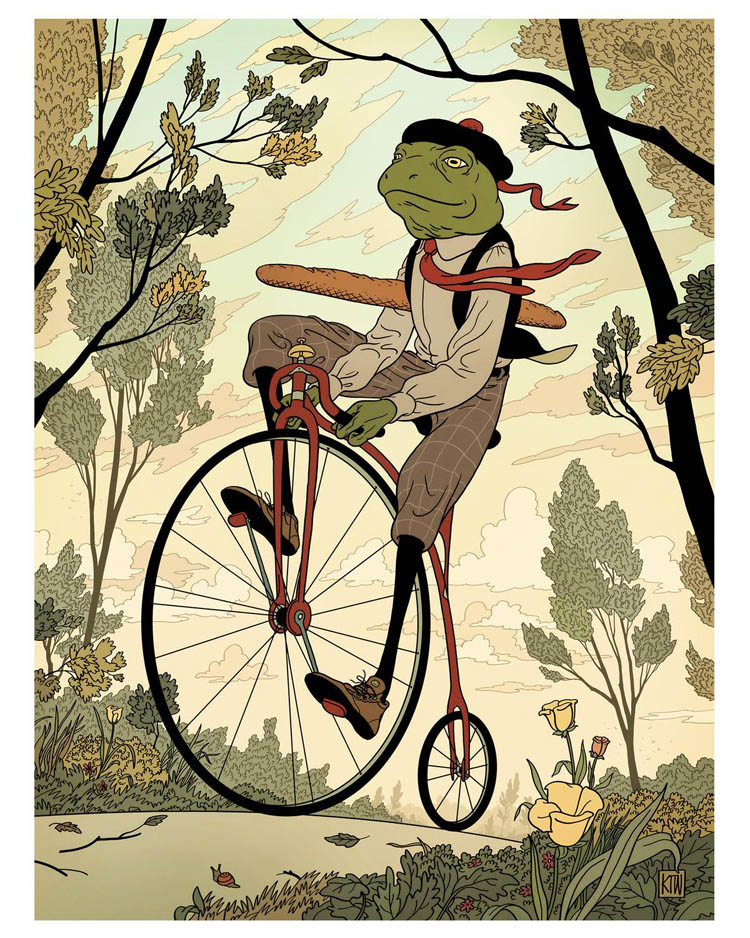 When looking at Webster's impressive portfolio, it becomes apparent that his style varies in approaches. This practice isn't common among illustrators, as it could potentially demonstrate a lack of inconsistency. For Webster, however, it offers new possibilities for his clients. "I don't think any one style can fit every story, and therefore I just work in whatever style I think will best suit the subject matter or mood of whatever it is I'm illustrating," Webster says. "It has served me very well and allowed me to offer my clients many more options than those offered by most other artists, who choose to focus on one look."
Image production is Webster's primary focus, but over the years, he's created a secondary income of making digital tools. In Photoshop, it's possible to produce custom brushes in a variety of textures and patterns. Webster started experimenting with them in 2003 as a way to mimic the look and feel of analog supplies. After ten years of refining his set of digital pencils, watercolors, pastels, and more he decided to put them on the market for anyone to purchase. " I knew there was a great need out there in the digital art community for tools that were designed by a real working artist, who had the same frustrations and problems with existing tools that I had," he explains.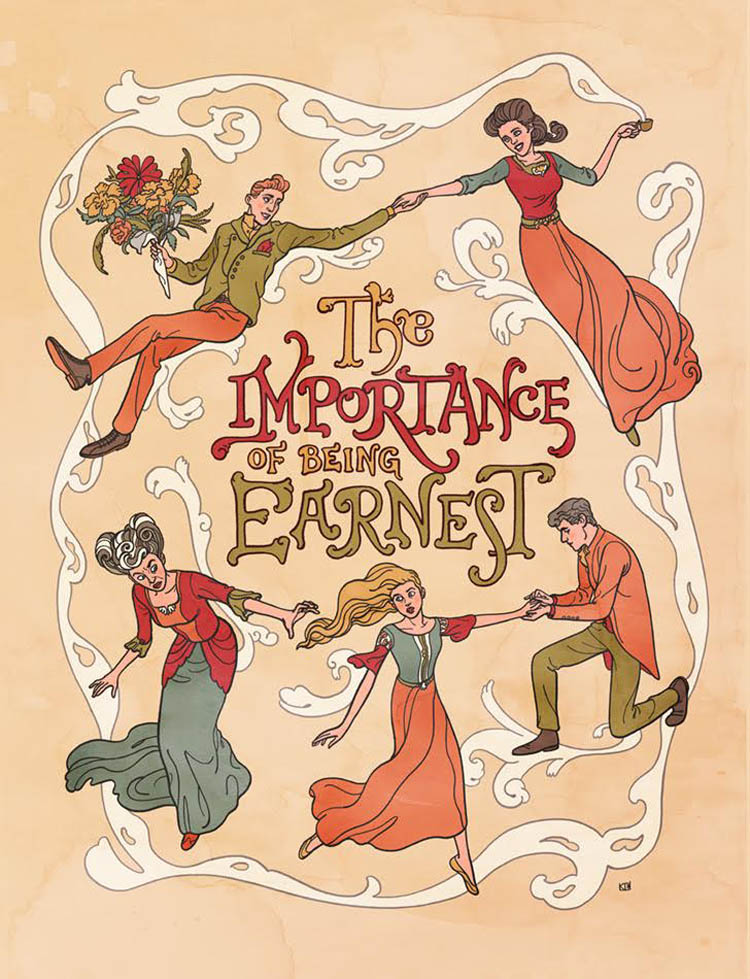 They're popular among digital artists and illustrators, and with good reason—Webster's brushes make artwork look like it was crafted off screen, by a real pen or pencil. Thanks to word-of-mouth and a dedication to marketing, this former hobby has quietly become a six-figure business, according to WIRED. "The success of the products themselves has led to wonderful opportunities that I could not have predicted," Webster says, "such as invitations to teach or do demonstrations overseas (Berlin, this past summer, for example), as well as consult with major leaders in our industry to develop new products."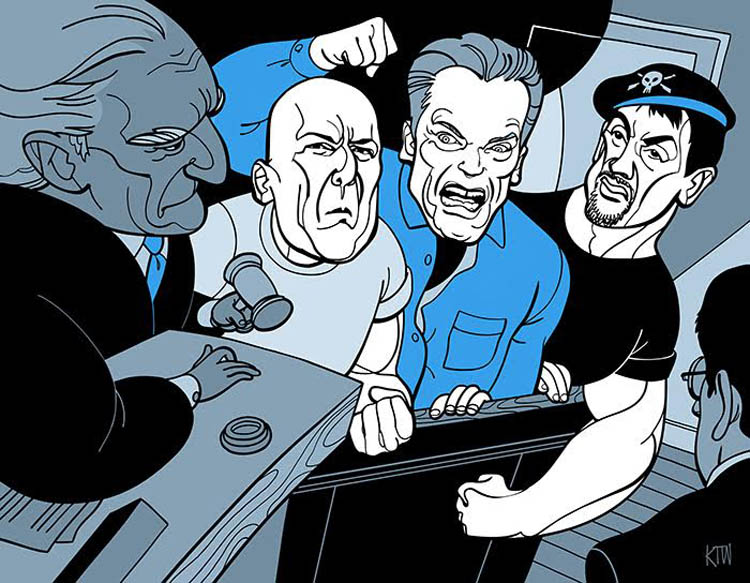 Since going freelance, Webster has become an advocate of creating your own content. Rather than waiting for clients to come to you, produce your own projects (series, etc.) that can be monetized. This increases your potential creative freedom. As Webster explains,  "I get a little more of it [creative freedom] every year as I slowly increase my passive income streams and continue to generate and sell original work, in whatever form." Thanks to this independence, he can actively pursue his interests instead of penciling them in between jobs.  "I hope to continue on this path until 100% of the work I do to sustain myself and my family is self-generated."  It's helped him achieve his dream of writing and illustrating children's literature—in the summer of 2016, Scholastic will publish Please Say Please, his first book.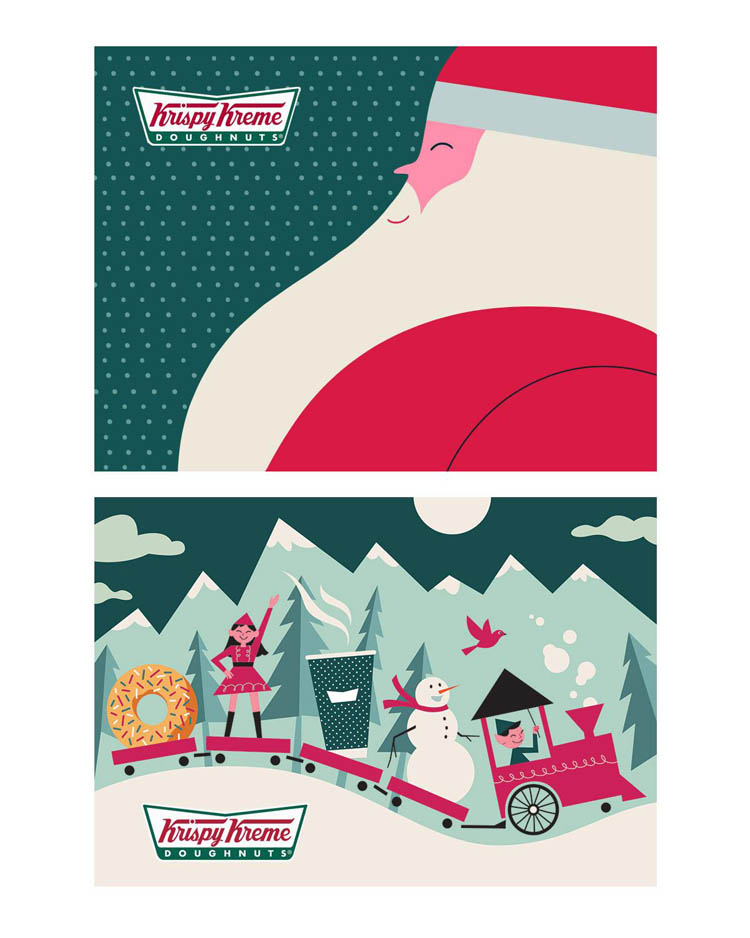 The freedom of freelance has many benefits, but it has a major downside—work, theoretically, can be done any time of day. Webster has lived a freelance lifestyle for nearly 10 years, and you might wonder how he balances it all. "The more I take on, the better I am able to manage everything because I simply have no alternative," he explains. It comes down to process: for his illustrations, he is confident in producing good-quality work quickly, to keep things moving. His brushes, on the other hand, take more time, but he's learning ways to automate it. Even with all of this responsibility (and more—did I mention he also teaches at the University of North Carolina?!), Webster almost never works after 6pm. The weekends are mostly illustration-free, but he has a rule if it must occur: work is never more than three hours on either Saturday or Sunday—not both. He acknowledges his kids as one of the biggest factors in keeping a work/life balance. "Before had children, I worked too much. They have helped me rediscover the importance of recharging, relaxing, and just 'being.' Thank goodness."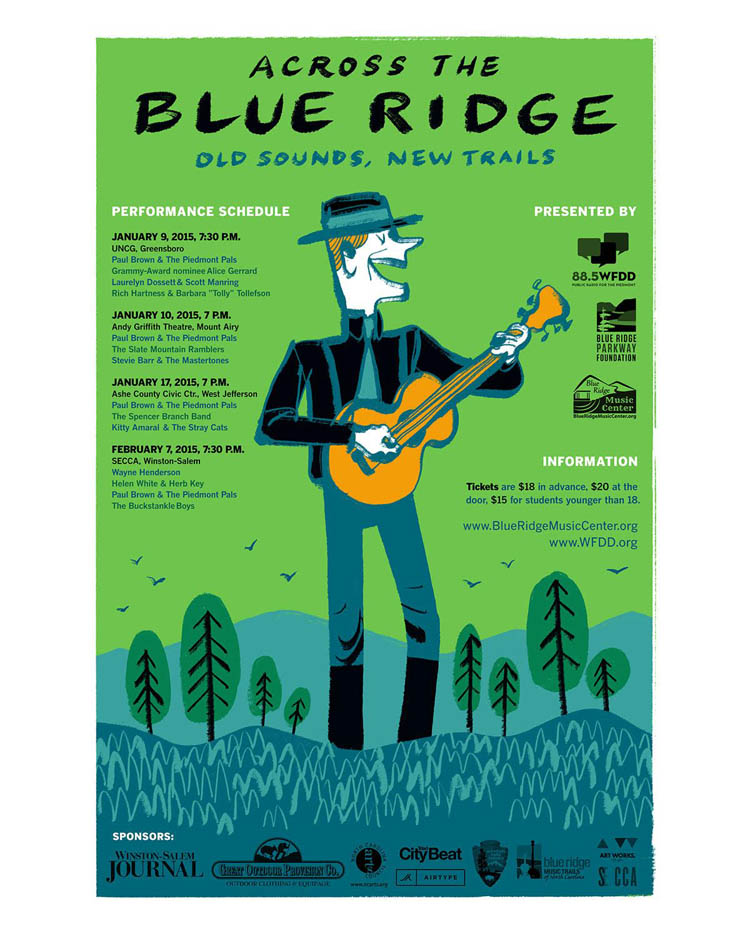 Images used with permission.