6 Essential Steps to Planning a Magazine Cover Shoot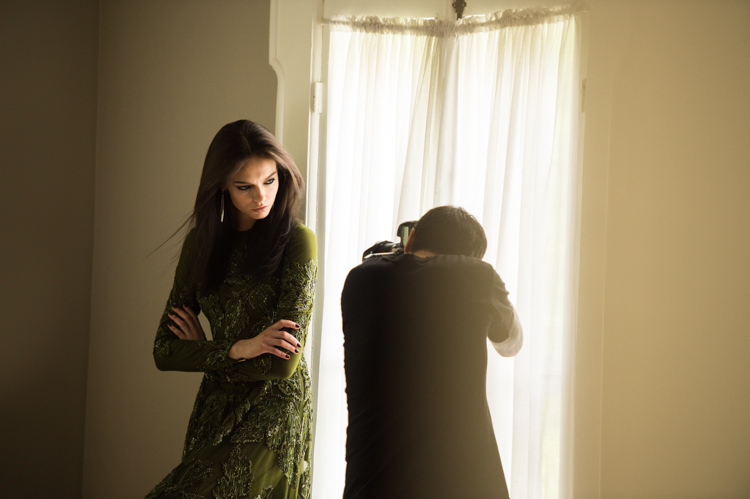 Most photographers have their own process for being productive and organized before and during a project. Over the years, I have developed a routine that I rely on when I am preparing for a shoot. In this article, I would like to share with you a few essential steps that I take before and during a magazine cover shoot to help things go more smoothly, so on the day of the shoot, my main focus is on my most important task, taking photos.
1. Use a Casting Director
Once you have been commissioned for a magazine cover, you will need to start the casting process. I have found that it is best to work with a casting director. Even if you have a lot of contacts at various modeling agencies, working with a third-party can really help smooth out the process. Getting insight from casting directors about who might be the best fit for a project can be a huge help. In addition, there is also a lot of politics behind the scenes, and I am learning that it's nice to have a buffer.
2. Assemble a Mood Board
Mood boards are a collection of images that you and your team can use for inspiration for a project. Mood boards are a great way to show your team how you and the magazine would like the project to look. Mood boards can include photos of hair and makeup, lighting, and fashion. Casting can also play a huge part in this process. In fact, I will often base a mood board off the model that I am working with on the project.
3. Organize a Team
Every project is different, but in general your beauty team will most-always need at least one makeup artist, hairstylist, and manicurist. Your photo team will also depend largely the size of the project but will rely heavily on where you are shooting (studio or location), and your comfort level. I usually always work with a digital tech and a 1st and 2nd assistant.
4. Plan the Logistics
This is going to be dependent on the direction of your editorial, whether you are going to be on location or in the studio. If you are going to be on location, do you need a day of location scouting, delegating time and travel with the team, and do you need a permit for this particular location? If you are going to be in studio, do you have the proper insurance to cover space and equipment, and do you need a day to pre-light depending on the size of your production?
5. Feed Your Team
I'll be the first to admit this. While shooting I almost completely forget about eating, I'm thinking about almost everything except food. But a hungry team is an unhappy team. It doesn't have to be a 5-star spread, but there should be a variety of food and beverages that meet every one's dietary needs. You want to keep the moral up, food and drink is great way of doing so.
6. Edit Photos on Set
After I shoot the cover and the story, I like to edit the photos with the fashion editor, creative director, and/or fashion director. Shooting fashion is a team effort, and it depends on everyone being involved and doing their best work. One weak link in the chain can ruin the whole shoot. In addition to editing with the team, I like to get any notes about the post-production and retouching from the stylist and beauty team, so everyone is happy with the images.
Conclusion
While these are some of the steps that I generally take before and during a magazine cover shoot, these tips can also be applied to other photography projects as well. I hope I have been able to give you some insight into my workflow and I hope that you are able to incorporate some of these tips into a workflow that works best for you. Best of luck and thank you for reading.
All photos by Grant Friedman.