Photography, Videography, and Cinematography Converge
… it was bound to happen that someone would eventually bring all the components of the various disciplines under one roof.
The release of the Nikon D90 and the Canon EOS 5D Mark II saw the introduction of video capture to digital SLRs. This convergence of media acquisition has a lot of people wondering what the future will hold for these kinds of hybrid photo/video devices. A glimpse into a possible future direction for this new category of devices has been announced by RED Digital Cinema. RED is the brainchild of Oakley Sunglasses founder Jim Jannard, and until this announcement, was primarily considered to be a technology company that was focused on revolutionizing the video and cinema industries with its RED ONE video camera. The RED ONE camera was unique because it could shoot video at a resolution of 4,000 pixels (much higher than HD) in a very compact and modular unit. Now it looks like the company has their eye on the digital photography market with their DSMC system (Digital Still and Motion Cameras) that they're looking to begin releasing in Spring/Summer of 2009.
If I only had a brain
The whole DSMC system revolves around two new camera systems named Scarlet and Epic. Combined, these two systems have a choice of using one of eight different sensors as the "brain" of each device. Conventional wisdom suggests the larger the sensor, the less noise and shallower depth of field you're likely to have. The 2/3″ sensor is capable of a pretty average 4.9 megapixels. The S35 sensor can do 13.8 megapixels. The FF35 can do 24 megapixels. The Epic 645 sensor can capture 65 megapixels. And the Epic 617 sensor tops out at 261 megapixels—and no, that's not a typo!
While going through all of the tech specs, I found that the various sensors had a dynamic range of up to 13 or more stops. That's huge and I think redefines the term high dynamic range (or HDR for short). Right now we can only accomplish HDR by combining multiple exposures, or on the film side, by scanning color negative film (a process I don't fully understand). These sensors basically capture all of that information right inside the camera from the moment you take a picture or record a piece of footage. In practical terms, it means you'll never have blown-out highlights again!
Piece by piece
As impressive as the sensors may be, it's the modularity of the two systems that has most people excited. You start with one of the sensors as your central module and then build the rest of your camera around it, from the handle to the view screen to the lens mount, and everything in between. The cameras are said to be able to take any Nikon and Canon lenses, as well as a special line of RED camera lenses, and Mamiya, Linhof, and ALPA cinema mounts on the high end. This means that your existing investment in lenses is reusable with this system, and if you ever want to trade up to a larger sensor, all you have to do is swap out the central "brain" module while keeping all your other accessories and modules intact. However, none of this will come cheap, with base configurations starting around $3,000 and easily going over $100,000 for the largest sensor with appropriate modules. (You can see a full set of images and tech specs by going to: www.red.com/epic_scarlet.)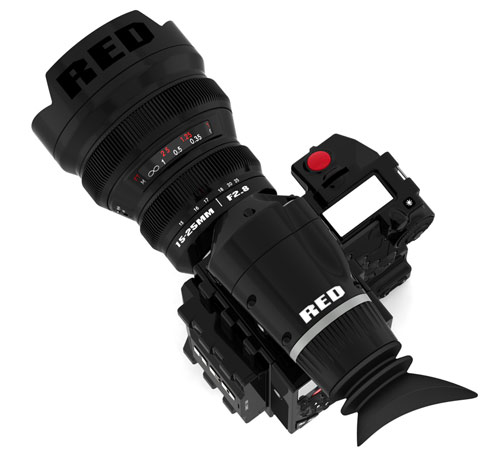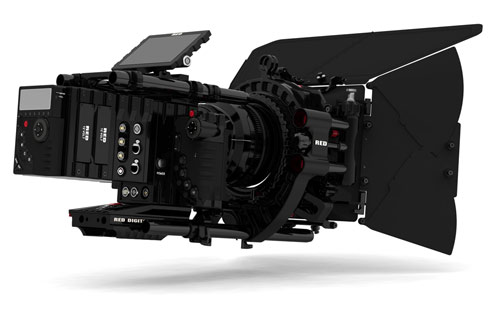 With the modular RED DSMC system, you can go from a digital SLR to a high-end cinema camera.
The Adobe workflow
Adobe has announced a long-term partnership with RED Digital Cinema and has released an importer plug-in (currently in beta) bringing native support for RED R3D files to Adobe Premiere Pro CS4, Adobe Encore CS4, and Adobe After Effects CS4. This allows 4K resolution native R3D video files to be dropped straight onto the timeline without transcoding or rewrapping. I would expect (although I don't have any specific knowledge) that by the time CS5 comes out, all of the other programs (such as Photoshop, Flash, and maybe even Lightroom) will have direct access to the Redcode RAW format that RED uses to capture all of its images for both stills and video. That would certainly make the format easier to work with.
With photography, videography, and cinematography being siblings of the same art form, it was bound to happen that someone would eventually bring all the components of the various disciplines under one roof. While we're not quite there yet, I'm betting that 10 years from now these types of devices will be common in the hands of artists all over the world. Here's to an exciting and ever-changing future!