Studio Techniques: One Light Photography Tutorial
Conclusion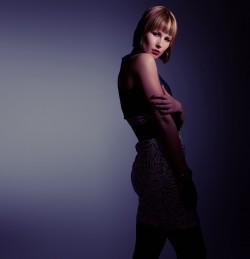 Using one-strobe setups can be pure magic, not only for the photographer but also for the client. When doing this kind of setup, clients are often surprised that so much can be done with one light. This is actually the best advertising you can get for your work because if they believe you can do magic with your light, they will hire you again. A photographer who says he or she will fix it in Photoshop is often regarded as a great retoucher, but the client is not awed while on set. When you do everything right during the shoot, your client will go home with the idea of having just experienced a great shoot and looking forward to the results, instead of fearing for the results. And most importantly, it will save you loads of time and frustration. 
When you begin using the meter, it will look intimidating and difficult, but remember that when you simply put the theory to work, a meter is just a tool to get you there very quickly. There's nothing difficult or magical to it. I've been teaching and promoting the use of light meters for many years and have converted a lot of non-meter shooters to believers. All of them agree that when using a meter, shoots go much faster and more accurately, and they will probably never shoot without a meter again. 
[tps_footer] Frank Doorhof can be seen teaching workshops around the globe. For a location near you, try this online course on Creative Lighting (or one of his many other classes on KelbyOne).  Once you have a great image, go ahead and review these print settings with RC Concepcion in this free tutorial on our own Layers.com website.
[/tps_footer]