Lighting for Weddings: Down & Dirty Glamour Light
Setu
p 
Eight
It's the end of the night, there was no time, their wedding was in a boxing gym, and I didn't have any photos of them outside this awesome façade. This shot used a video light to fill in the shadows, and ambient light from behind the couple. No tripod, but I was sitting on the ground bracing myself as best I could and instructing them to hold as still as possible.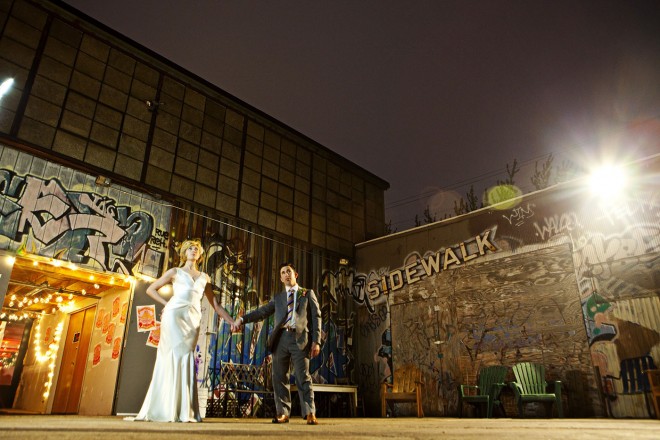 Setu
p 
Nine
Last but not least, the exit with sparklers! We could just shoot it with on-camera flash, but that's no fun! I gave an LP160 to my VAL, who ran behind them. It was set to 1/64 power 7′ behind the couple, and I used my on-camera flash with a small Sto-Fen mounted on top.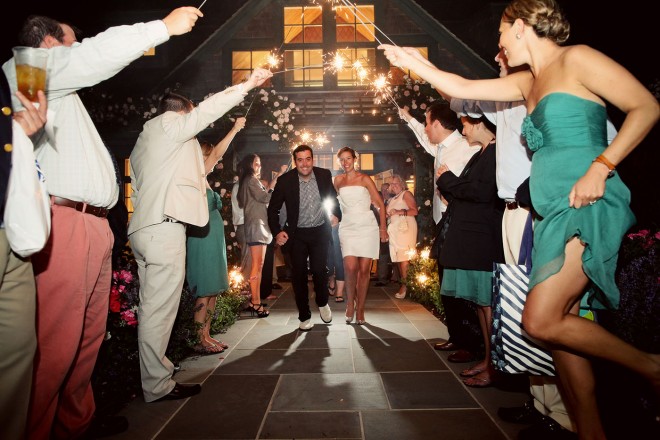 [tps_footer]
Jason was the special guest on Scott's blog. Did you miss that post? Go give it a read, here's the link! Now if you have your fun wedding shots, and want to add some drama with a black and white image, Matt Kloskowski has a preset for you. Jump to that article right here.
[/tps_footer]